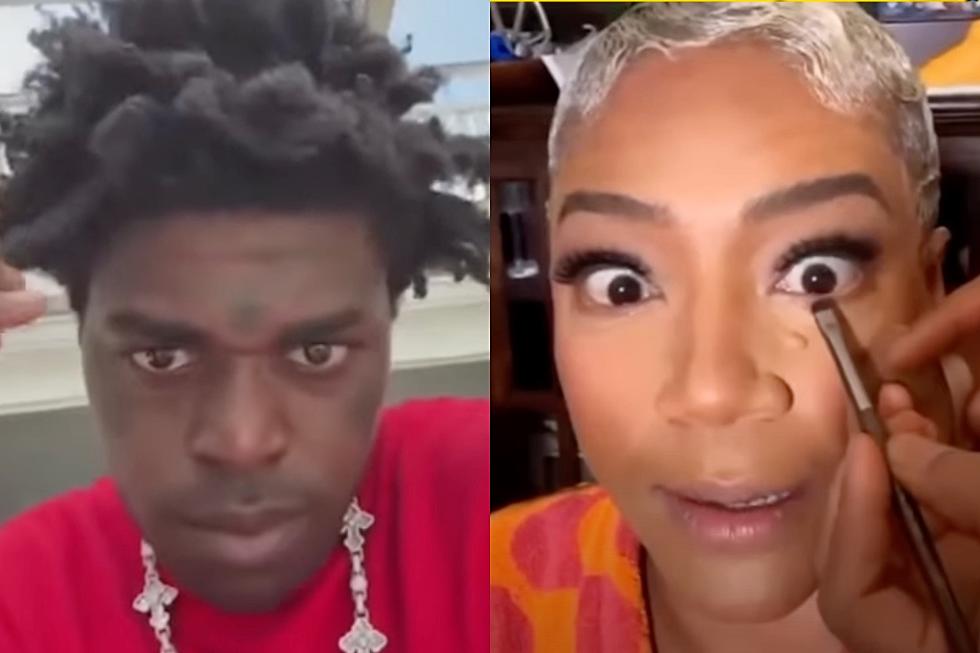 Kodak Black Goes on Instagram Live With Actress Tiffany Haddish to Talk Making OnlyFans Video and Recording Song Together
kodakblack/Instagram
Kodak Black and actress Tiffany Haddish recently chopped it up on Instagram Live, with the conversation turning to topics including making an OnlyFans video and collabing on new music.
Kodak Black and Tiffany Haddish Go Live
On Tuesday (Oct. 31), Kodak Black went live on Instagram and began talking to fans before eventually patching in Tiffany Haddish. After exchanging greetings, Kodak says he is "checking the temperature" to see if Tiffany was "coming at him." She notifies Yak that is not the case and she is simply a fan and appreciated his recent Drink Champs interview.
"How 'bout we do a OnlyFans video," Kodak randomly blurts out.
"Um no, we not doing that," Tiffany responds. "First of all, I'm too old for that s**t. Second of all, I got box-office movies. I don't need to go on OnlyFans, OK."
The actress then tries to shift the conversation saying, "Let's do a song together." Yak first laughs at the comment. He then asks when she will be in South Florida.
"We finna get in the studio as soon as you get down here," Kodak confirms.
Kodak Black's Viral Drink Champs Interview
Kodak Black recently made the hip-hop headlines several times for his new interview on the Drink Champs podcast. He called out 21 Savage during the interview, which the Atlanta rapper has responded to. Ray J said Kodak needed help due to Yak's behavior during the interview. Kodak responded by saying he would beat up the Cali crooner. Ray J has since accepted the challenge.
See Kodak Black and Tiffany Haddish talk about making an OnlyFans video and song together below.
Watch Kodak Black and Tiffany Haddish Clowning Around on Instagram Live
See Rappers With an OnlyFans Account