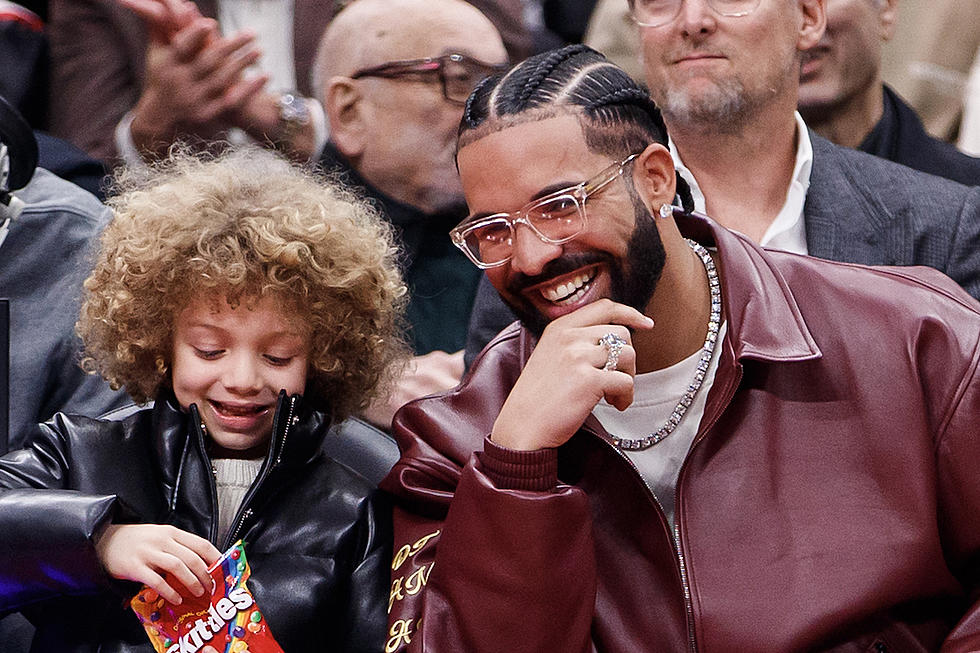 Drake Gets Tattoo of His Son's Name on the Back of His Neck
Cole Burston/Getty Images
It looks like Drake got a new tattoo and this one is special to his heart. The $5 million man recently revealed his newest inkwork — a tattoo of his son's name on the back of his neck.
Drake Has a New Tattoo
On Monday (Aug. 7), photos surfaced on social media of Drake's newest tattoo. Apparently, the Grammy-winning rapper had a tat done of his son's name on the back of his neck. In the photo, a smiling Drizzy is wearing a Los Angeles Sparks basketball jersey with matching purple and yellow bandanas wrapped around his forehead. The rap superstar proudly shows off his son's name, "ADONIS," written in all capitals in a Western typographical font, on the back of his neck.
It's unclear when Drake got the tattoo, but it's believed to have been done a few months ago based on previous photos that have surfaced on social media. You can view them below.
Drake Has Another Tattoo of His Son Adonis
Drake has another tattoo of his son on his body. In March 0f 2019, photographers caught a glimpse of the inkwork, while he was dining with his son's mother. The tattoo is a portrait of a baby, presumably Adonis, laying amongst Drizzy's other tattoos on his right forearm.
According to a recent accounting by PopSugar, Drake has a total of 55-plus tattoos on his body. Some of them consist of his very first tattoo of the OVO owl to huge ink portraits of his loved ones and tattoos of his musical idols, including the late R&B singer Aaliyah.
Look at Drake's new tat below.
See Photos of Drake's Tattoo of His Son's Name Below
See 33 Rappers With Wild Neck Tattoos
Check out 33 rappers with wild neck tattoos.