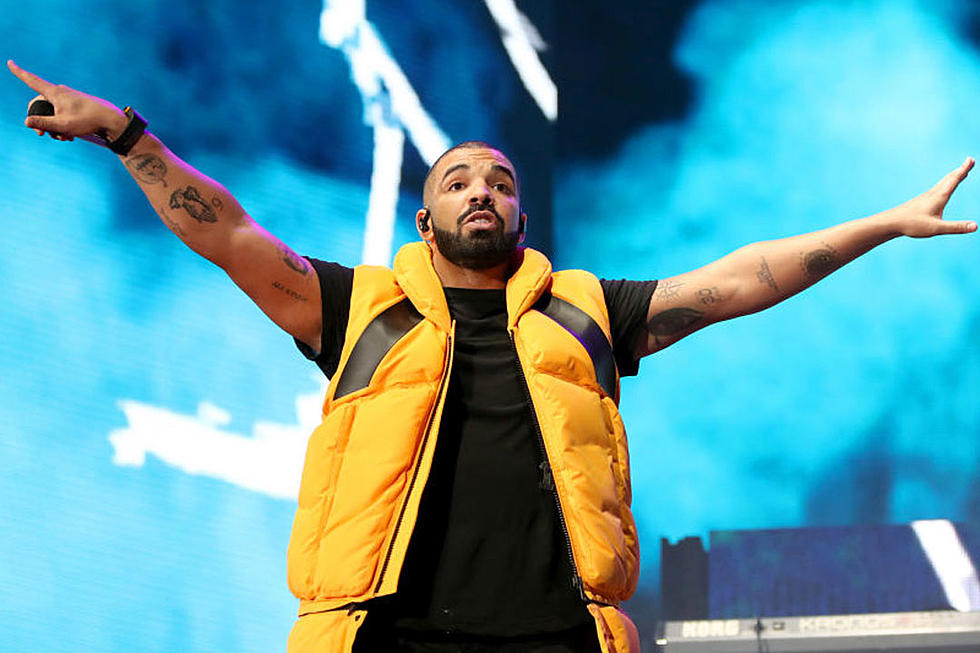 22 of Drake's Tattoos Featuring Everything From a Mugshot to Sade
Christopher Polk, Getty Images
Drake is a rapper, singer, charmer, businessman and, officially, a tattoo aficionado. Ever since the man inked his signature OVO owl on his back in 2011, the mega-star has made it a habit to top each new tattoo with another every few months.
Though he's never quite detailed his love for tattoos, it's safe to say the latest one certainly won't be the last. The 6 God has four different woman covering his body, along with portraits, large and small, of his uncle and father, respectively. Smaller tats adorn his biceps and forearms, including a jack-o-lantern, the words "All Kinds," and a slew of others representing OVO, Toronto and his love for a certain singer-collaborator, with whom he shares a matching shark with.
Searching for photos of almost every tattoo Drake has was quite the task, but XXL got it done. Take a look at the majority of the More Life curator's body ink below.
Kevin Winter, Getty Images

Kevin Winter, Getty Images

Kevin Winter, Getty Images

Kevin Winter, Getty Images

Kevin Winter, Getty Images

Kevin Winter, Getty Images

Everything Happens for a Reason Sweet Thing

BBK (Boy Better Know—Jme and Skepta's Record Label)

Drake's Late Uncle and Grandmother

Aaliyah, Drake's Mother, Songbird and OVO Owl

Drake's Father's Mugshot Photo