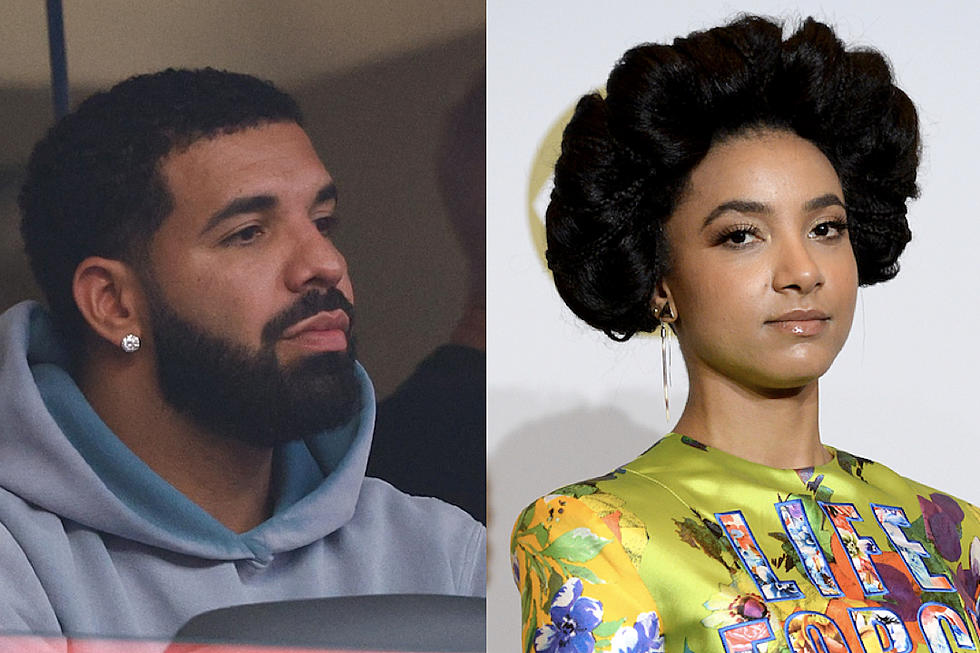 Drake Receives Backlash for Dissing Singer Esperanza Spalding on New Song 'Away From Home'
Ronald Martinez/Amanda Edwards/Getty Images (2)
Drake is getting a ton of backlash for dissing singer Esperanza Spalding on his new song "Away From Home."
Drake Disses Esperanza Spalding on New Song
On Friday (Oct. 6), Drake released his new album For All the Dogs and fans have been sharing their opinions on social media. Many have criticized Drizzy's lyrics, which they find to be extremely toxic.
On one song, in particular, "Away From Home," the OVO Sound leader disses accomplished jazz musician Esperanza Spalding.
"Four Grammys to my name, a hundred nominations/Esperanza Spalding was gettin' all the praises/I'm tryna keep it humble, I'm tryna keep it gracious/Who give a f**k Michelle Obama put you on her playlist?/Then we never hear from you again like you was taken," he raps on the track.
Drake is referring to Esperanza Spalding's win for Best New Artist at the 2011 Grammy Awards. He was also nominated in the same category and was the favorite to win. Even though she had been a successful recording artist in her field for several years, Spalding was still relatively unknown at the time to the general public (and maybe even to Drake) before she won the Grammy.
Still, the perceived lyrical shot at Esperanza Spalding for her Best New Artist win is uncalled for because she had no control over the voting process by the Recording Academy.
Drake Receives Backlash for Dissing Musician Esperanza Spalding
On Twitter, fans were not happy with Drake's diss of the Grammy Award-winning jazz singer/musician.
"Drake dissing Esperanza Spalding explains everything you need to know about why his music is in such a mid state. Like it just speaks so many volumes and makes sense lol," wrote one person.
"I'm taking the Esperanza Spalding diss personally because only one of these artist have pushed the boundaries of their genre and is important to music. Only one of them pays respect to the shoulders they stand on like Esperanza is everything Drake says he is," tweeted another fan.
A third person wrote: "Haven't check out Drake's drop, but I'm seeing talk bout an ESPERANZA SPALDING diss??(yes I read the lyrics). N***a are you dumb?? Are you That sad? Stick to the other MALE rappers that are in your lane and leave Women and REAL music alone, boy."
Listen to Drake's new song and read fans' reaction to him dissing Esperanza Spalding below.
Listen to Drake's Song "Away From Home"
Read More Fans' Reactions to Drake Dissing Esperanza Spalding Below
See Drake's Wildest Lyrics on His For All the Dogs Album