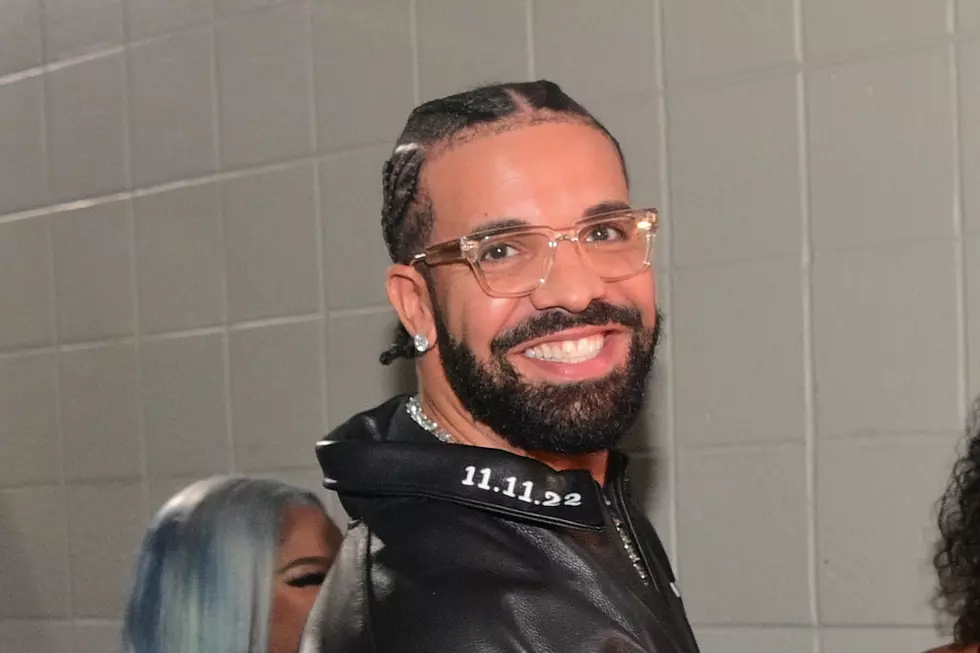 Drake Questions at XXXTentacion Murder Trial Receive Objections From Prosecutor – Watch
Prince Williams/Wireimage
Drake's name continues to be brought up by the defense attorney for the men accused of robbing and killing XXXTentacion. However, questions about Drake's possible involvement were met with multiple objections during trial on Tuesday (Feb. 21).
Day 10 of the XXXTentacion murder trial for Michael Boatwright, Dedrick Williams and Trayvon Newsome, three of the four men accused of being involved in XXXTentacion's 2018 murder, continued on Tuesday with more testimony from Det. Walter Foster who investigated XXX's murder. While on the stand, Foster was asked by defense attorney Mauricio Padilla if he had any knowledge of Drake's involvement.
"Did you have the opportunity in your investigation to speak to Cleopatra Bernard, the decedent's mom? Padilla asked.
"Yes," Foster replied.
"In communicating with her, did you ever determine the reason she wanted additional security with her son on that day was because of the issues her son was having with Drake and Migos," Padilla followed up.
"Objection, that's hearsay," the persecutor chimed in.
The judge then asked Padilla to reframe his question. Padilla countered by asking if Foster personally had any knowledge of the beef.
"I didn't have any knowledge of any issues that were ongoing," Foster replied.
Later on, Padilla tried to ask another Drake question.
"In your communication with Cleopatra Bernard, or anybody, did it come to your knowledge in this investigation that [XXXTentacion] said prior to his death that 'If anybody kills him, that it was Drake?'" Padilla questioned.
"Objection, Your Honor," the prosecutor again chimed in, saying the Drake question was not relevant and outside the scope of questioning for the investigator. The judge sustained the objection and told the jury to disregard the question.
Padilla followed up by attempting to ask a question about "Antonio Brown" that was objected to before he could complete his sentence.
Padilla has been trying to convince the Court and the jury that Drake and other rappers were possibly involved in XXXTentacion's death, citing the rappers' small beef and XXX's cryptic tweet in 2017 stating if anyone tried to kill him it would be Drake. Drake has dodged having to sit for a deposition in the trial for weeks, despite Padilla's attempts to have him come in for questioning. On Monday (Feb. 20), Padilla filed a motion to renew his petition to get Drake to talk after the motion was shot down previously. In his filing, Padilla claimed Drake's armed security kicked the subpoena down the rapper's driveway when process servers tried to serve Drizzy at his Los Angeles home.
See Law & Crime Network's Livesteam of Day 10 of the XXXTentacion Trial Below
See 44 of the Longest Prison Bids in Hip-Hop History
C-Murder, Max B, B.G. and more.