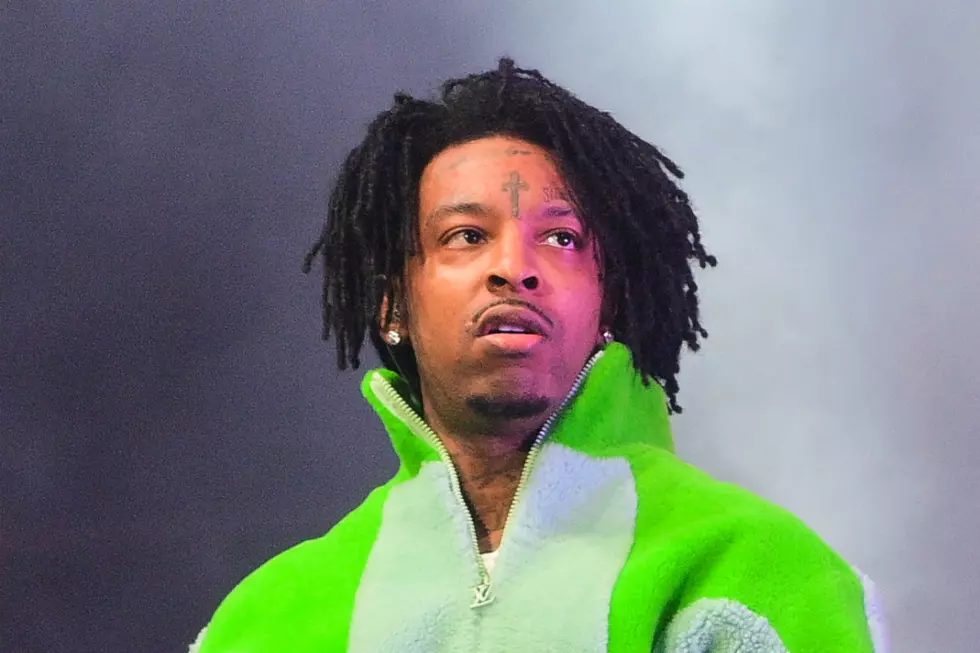 21 Savage Gets Into Heated Argument on Clubhouse
Prince Williams/Getty Images
21 Savage recently got into a tense argument on Clubhouse, with audio of the wild clip going viral.
On Monday (Jan. 16), an audio clip started circulating of 21 Savage engaged in a heated disagreement with someone on the Clubhouse app, where the Atlanta rapper has been known to frequent.
"You waited for this moment your whole life, so you could argue with a nigga on Clubhouse," a clearly agitated 21 Savage says in the clip. "You keep letting all these Chicago niggas boost your head up, like y'all niggas ain't dying in real life. Stop playing."
When questioned by his detractor about his own team's losses, 21 Savage got more animated.
"Every nigga we beef with, 30 of they niggas get smoked and don't nothing happen to us. In real life. It's real life," he added.
Other voices can be heard trying to interject and 21 Savage goes off again.
"Aye, cap, you from Chicago. I advise you to shut the fuck up," the Her Loss rapper added. "'Cause the niggas that I fuck with up there spanking shit, so stop playing. Y'all ain't spanking nothing, nigga."
"You will die," 21 Savage repeated when one of the other men on the app tried to counter his claims.
21 Savage has made headlines previously from Clubhouse. In November of 2022, he caught backlash for saying Nas was not relevant to today's consumer. He ended up backtracking on the comments and doing a song with Nas to show there was no ill will. Previous to that, in October of 2022, 21 Savage confronted fellow Clubhouse frequenter Wack 100 on the app for calling 21 a snitch.
Check Out the Wild Clubhouse Clip of 21 Savage Having a Heated Argument Below
See 10 of the Shortest Beefs in Hip-Hop
Beefs within rap that ended quickly.