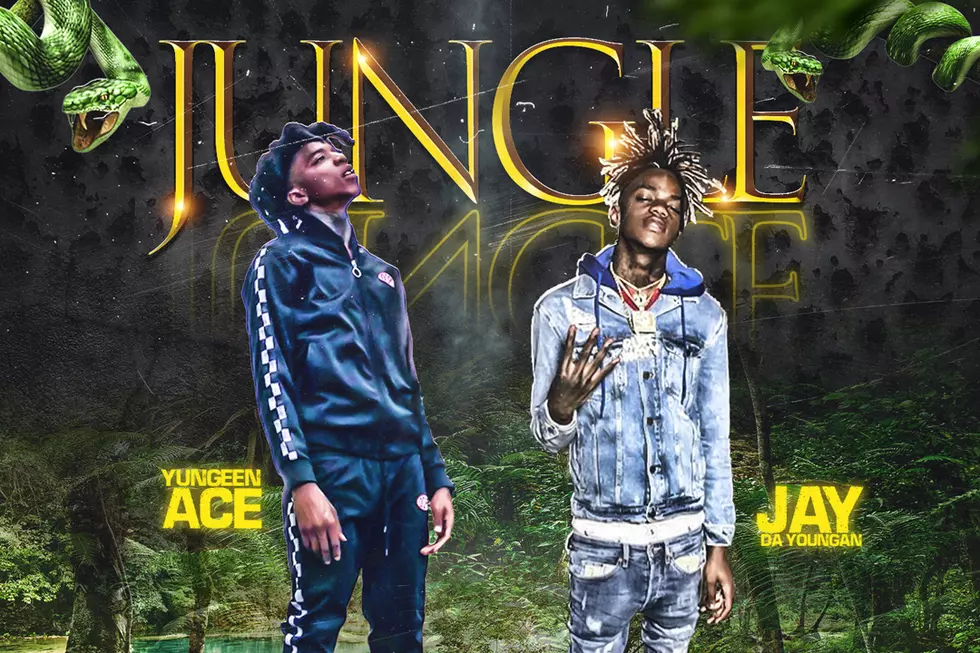 Yungeen Ace and JayDaYoungan Make Their Way Through the "Jungle" on New Song
Cinematic Music Group
The song is about the risks the two rappers take every day while trying to survive in their respective neighborhoods. Yungeen Ace handles the hook, singing about how dangerous things have become. "I live in this jungle, every day I'm takin' chances/With my life I'm steady gamblin', you don't understand me/Clutchin' tight 'cause they all want to kill me," is how it kicks off; he's become a target because of his success. "I'm up in this jungle with lions and tigers and bears/The life that I'm livin', ain't nothin' fair/Gotta fight to survive, make it out of here," he continues.
JayDaYoungan has the first verse, where he shares that he can only trust a few people. "Shit can get wicked, I stay with extensions/Can't fuck with you niggas, no love for you bitches/Lookin' for me, bitch I'm up in the trenches," he spits.
Then Ace has the last verse; he's out for revenge. "He said that we beefin', we slidin' on him/The gun concealed, he can die any moment/Won't catch me slippin', bitch that iron on me," he snarls.
After surviving a horrific quadruple shooting, Yungeen Ace went right back to the music, dropping the video for his song "Fuck That" before releasing this new track.
Check out "Jungle" below.
See 60 Hip-Hop Albums Turning 20 in 2018