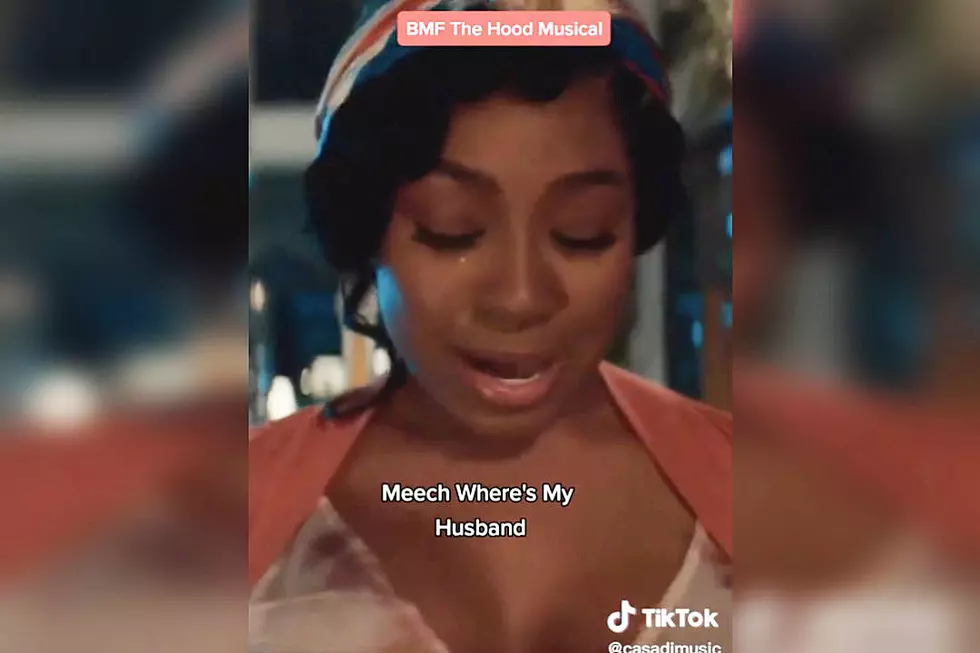 Yung Miami's BMF Scene Turned Into 'Hood Musical' by Music Producer – Watch
casadimusic/TikTok
Yung Miami's acting debut on BMF last week is the gift that keeps on giving. Content creators and people ready to crack jokes about the City Girls rapper's lack of acting chops have been going in with memes and videos. The latest viral clip involving the infamous scene finds a music producer turning the clip into a "hood musical."
On Monday night (March 13), TikTok user casadimusic, who's known for remixing viral clips on TikTok, shared his latest creation, which makes use of the BMF clip that has had the internet going nuts. In the clip, BMF character Deanna Washington, as played by Yung Miami, gives her now famous lines "Meech, where's my husband?," "Ty why?" and "I want whoever did this to pay." Casadimusic chops the vocals and puts them over a trap sounding instrumental. You can peep the hilarious clip in the video below.
Yung Miami's acting skills were mercilessly clowned following her debut on the show on March 10.
"Bruh…Yung Miami is the worst actress ever ‍…If I didnt know it was BMF, I would think that scene when she slapped Meech was on Tubi," one person tweeted.
"Please give actors/actresses the chance to be on this show," another post on the topic read. "No more guest star rappers that can't act. We already let it slide with bad acting Lala but that Yung Miami shit is not it."
Yung Miami confidently reacted to the bad reviews on social media. "The more they hate, the more opportunities come. It's only the beginning for me," she wrote in one post.
Watch Yung Miami's BMF Scene Turned Into a "Hood Musical" Below
See 50 of the Most Clever Hip-Hop Lyrics