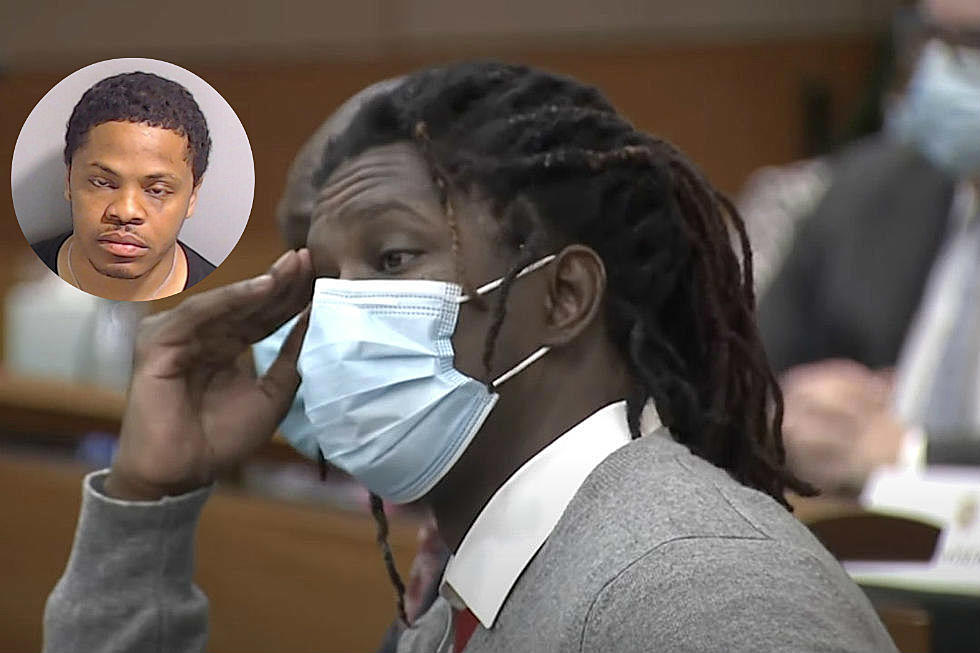 Young Thug's Brother Unfoonk Arrested on Gun Charge Five Months After Taking Plea Deal in YSL RICO Case
LawandCrimeNetork/Fulton County Sheriff's Office
Young Thug's brother, rapper Unfoonk, has been arrested on a gun charge just five months after accepting a plea deal in the YSL RICO case.
According to police records obtained by XXL on Friday (May 5), Unfoonk, born Quantavious Grier, was arrested on Thursday (May 4) in Atlanta. The arrest appears to stem from a traffic stop, which resulted in police recovering a firearm. Unfoonk has been charged with possession of a firearm by a convicted felon, participation in a criminal street gang as well as window tint and seatbelt violations.
XXL has reached out to the Fulton County Sheriff's Office for comment.
The arrest comes five months after Grier negotiated a plea deal in the YSL RICO case. In December of 2022, he pleaded guilty to one count of violating the RICO Act and one count of theft by receiving stolen property. In doing so, he accepted a 12-year sentence. Two years of the sentence were commuted to time served and he ended up with 10 years probation.
As part of his probation stipulations, Unfoonk must not have any contact with Young Thug or his other codefendants in the case until the conclusion of the trial. He must also complete 750 hours of community service and be on a 6 p.m. curfew. It is unclear if the new charge could lead to a violation of his probation.
Unfoonk was one of 28 associates of YSL to be arrested in a wide-sweeping RICO case in Atlanta last May. Fourteen of the people arrested have taken plea deals including Gunna. Young Thug was not offered a plea deal, as authorities are tabbing him as the spearhead of YSL, which they claim is a violent street gang. The trial began in January and is expected to last over a year.
See 44 of the Longest Prison Bids in Hip-Hop History
C-Murder, Max B, B.G. and more.