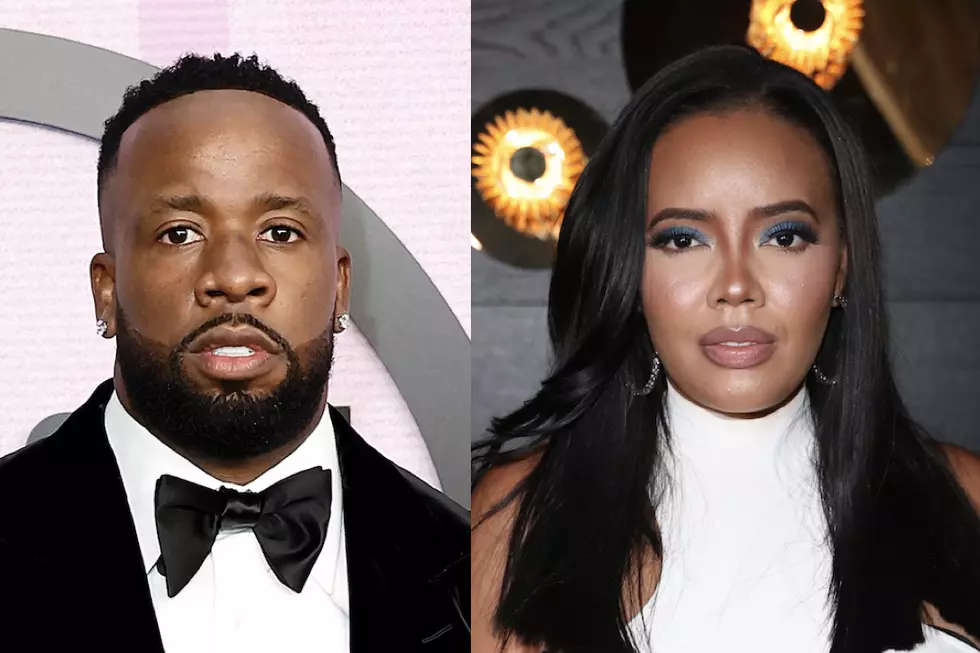 Yo Gotti and Angela Simmons Make Dating Relationship Official
Frazer Harrison/Getty Images/Johnny Nunez/WireImagr
Yo Gotti and Angela Simmons have ushered into 2023 in a big way—as a couple.
On Sunday (Jan. 1), Yo Gotti and Angela Simmons made their relationship official on Instagram. The two celebrities scrubbed all their previous 2022 IG photos and posted content of themselves celebrating the new year together.
On Gotti's IG, he posted a video featuring Angela in a lavish black dress and evening gloves with diamond-encrusted accessories glistening on her fingers. As Lil Baby and Fridayy's "Forever" plays in the background, the CMG boss wishes Angela a blissful 2023.
"Happy new year. You looking good," he tells her, to which Angela replies, "Mmmm, thanks."
The clip then switches to the hip-hop couple in the back of the car under the starlight roof toasting to 2023 with glasses of champagne. Gotti captioned the post: "[Ain't] loss a crush since High School [black heart emoji]."
Yo Gotti might be referring to his 2015 song, "Down in the DM," where he first acknowledged he was crushing on Angela.
"And I just followed Angela (Simmons)/Boy, I got a crush on Angela Simmons/They like, 'Damn Gotti, you bold'/Fuck it, I'm gon' let the world know (#goals)," he rapped on the track back then.
Eight years later, Gotti's crush is now his ladylove.
The 41-year-old rhymer also posted a set of photos with one of himself escorting Angela out of the Rolls-Royce and another of himself squeezing Angela's butt with both hands as they share a kiss.
On Angela's IG, she made their relationship official by posting a series of photos of herself with Gotti looking glamorous in and out of the black Rolls-Royce vehicle. "You are all I need and more [red heart emoji]," she wrote in the caption.
Isn't love grand? We wish nothing but the best for the lovely couple.
Check Out More Photos of Yo Gotti and Angela Simmons Making It Official on Instagram Below
See Rappers Who Are Proud to Be Sober