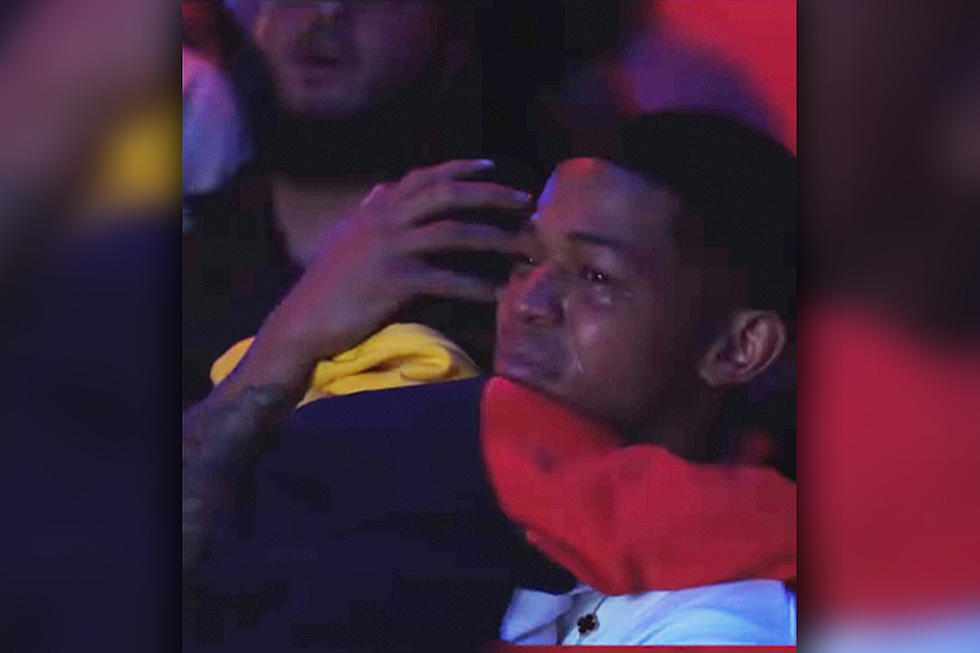 YK Osiris Gets Emotional After Releasing First Independent Song Since Reportedly Being Dropped by Def Jam Recordings – Watch
ykosiris/Instagram
YK Osiris is very emotional over the fact that he just released his first independent song since reportedly being dropped by Def Jam Recordings.
YK Osiris Drops First Independent Song "Dear Fans"
On Tuesday (July 11), YK Osiris released his new single, "Dear Fans," under an independent imprint named 1 of 1 Music Group. In his first indie song since reportedly being dropped by Def Jam Recordings late last year, the Jacksonville, Fla. rap-crooner sets an emotional tone right from the jump.
"Survivor's guilt but I'm still drownin'," YK Osiris begins the song over a light acoustic guitar riff. "Lift everybody up but they down me/Fake n****s always come around me/Hate feelin' lonely but I like to be alone.
YK Osiris Sheds Tears After Dropping "Dear Fans"
When YK Osiris hit up Instagram to announce that "Dear Fans" had officially been released on Tuesday, the newly independent artist shared a video clip in which he is overwhelmed with emotion as he mouths the lyrics to his new song to a young child who social media users believe could be his son.
"THANK U GOD," YK Osiris captions the tearful video below. "MY FIRST INDEPENDENT RECORD DROPPED, I COULDN'T ASK FOR NUN ELSE. 'DEAR FANS' OUT NOW."
When Was YK Osiris Dropped from His Deal with Def Jam Recordings?
According to a report published by TMZ on Tuesday, Def Jam Recordings parted ways with YK back in December of 2022. While it seems as though it was ultimately the label's decision to drop YK Osiris, a source reportedly told the celebrity new site that the two parties mutually agreed to go their separate ways. YK Osiris was originally signed to the legendary hip-hop record label back in 2018 on the strength of his then-viral hit, "Worth It."
YK Osiris Is Not Afraid to Show Emotion
While YK Osiris is known for his often-heartfelt lyrical content, the "Love Pains" rhymer has also had no qualms about letting his emotions fly in the public eye. Within just the past month, after Sukihana accepted YK's apology for kissing her mouth without permission, Osiris called out for help via Instagram saying that he "lost everything" including his family, his mind and his "love for music."
XXL has reached out to both YK Osiris and Def Jam Recordings for official statements on the rap-crooner being dropped from the label.
Watch YK Osiris Get Emotional After Releasing His First Independent Song "Dear Fans" Below
Watch YK Osiris' Official Music Video for "Dear Fans" Below
See the Best-Selling Hip-Hop Songs Since 1991 Ranked