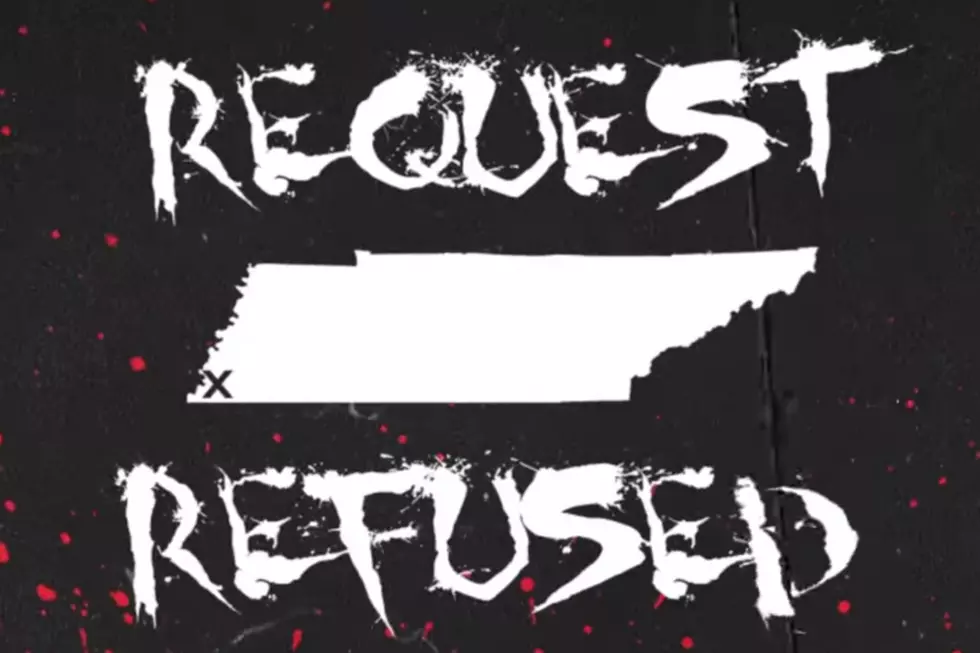 Xavier Wulf Dodges Romance on New Song "Request Refused"
Xavier Wulf
Xavier Wulf moved to Los Angeles, but his sound remains Memphis to the bone, which is evident on his latest release, "Request Refused." The track is the first taste of the "Thunder Man" rapper's forthcoming mixtape, East Memphis Maniac, due later this year.
The single, released on May 4, teams the SoundCloud stalwart with producer and fellow Memphis native Tay Keith, whose ominously pretty piano keys and jagged hi-hats lay the foundation for Wulf's nerve-wracked rejection of intimate relationships.
"She say, 'Can I slide through?' Bitch no you can't, you just cannot/I treat you same way I do a opp, both you gettin' dropped," Wolf spits on the chorus. In the next line, he serves the amusing visual, "I take the drop to the car wash and then I drop the top."
The song is Wulf's first solo release since his November single "Check It Out," which received a a remix in January by none other than Skepta, and a video in March that notably featured the rapper wielding a samurai sword. "Request Refused" also comes on the heels of his April performance at The Smoker's Club Festival in Long Beach, Calif., which did not feature any swords.
In a statement, Wulf expressed hope that his new project will break him out of the digital underground, where he's been an influential goth rap revivalist for half a decade, working with rap scene veterans SpaceGhostPurpp and Bones. "I've been an underground legend for years," he said. "I want to take it to the next level."
Listen to Xavier Wulf's "Request Refused" below.
See 33 Rappers With Wild Neck Tattoos