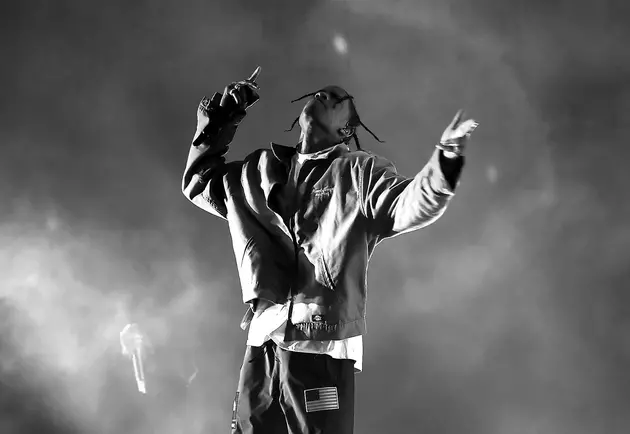 Travis Scott Puts on Wild Performance in New York City
Kevin Winter, Getty Images
Travis Scott shows are known to get buck. Really buck. But during his performance at Terminal 5 in New York City Sunday night (April 30), things got as wild as ever.
To start, Travis had at least one fan jump up on stage and then dive off into the sea of fans while he performed "Mamacita." Then, kids started jumping from the balcony, risking their lives for the Gram. Watch all the footage below. He even brought Playboi Carti out to perform "Magnolia."
Sunday was also Scott's birthday, so it was only right he get the show jumping. In case you missed it, read our recent interview with La Flame as he talks about his upcoming album AstroWorld.
10 Rappers Who Had Their Chain Snatched Over the Years