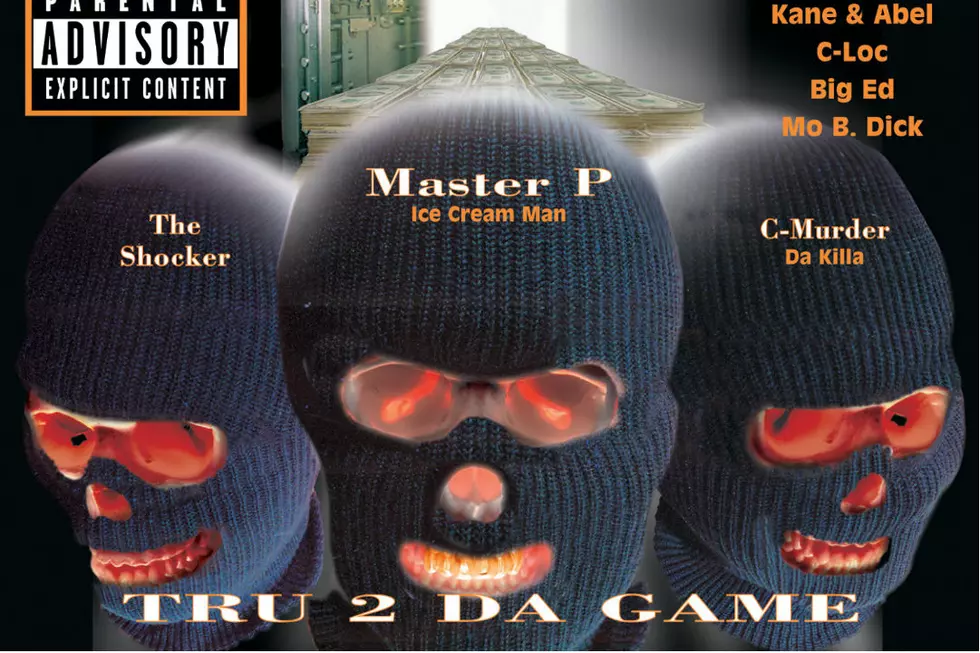 TRU Drop Tru 2 Da Game Album – Today in Hip-Hop
No Limit/Priority Records
XXL celebrates 50 years of hip-hop with this moment:
Feb. 18, 1997: TRU, an abbreviation for The Real Untouchables, released their fourth and most successful project, Tru 2 Da Game through their No Limit Records imprint in 1997.
The New Orleans rap trio were made up of brothers Master P, Silkk the Shocker and C-Murder. They were active as a group from 1989 to 2005.
Their collaborative album, Tru 2 Da Game, peaked at No. 8 on the Billboard Hot 200 chart on March 8 1997, thanks to the lead single, "I Always Feel Like," which sampled Rockwell's 1984 funk single "Somebody's Watching Me." Other songs from the extensive, two-disc collection include "FEDz," which sampled the late R&B singer Aaliyah's 1996 ballad, "If Your Girl Only Knew." Another tune, "I Got Candy," sampled Cameo's No. 1 R&B hit "Candy." The rap trifecta's gritty album helped to popularize the Southern rap style and considered by many as the precursor to trap music.
Though it was their fourth studio album together, the unparalleled success allowed Master P, C-Murder and Silkk The Shocker to branch out and have flourishing solo careers as well.
The LP was also one of the first time listeners heard from a then-8-year-old Romeo Miller, son of TRU frontman Master P. Romeo, then known as Lil Romeo, acted on the intro skit of the album. Additionally, Mia X, who was the first woman to sign with No Limit Records, made several appearances on the album.
Tru 2 Da Game was certified double platinum (two million copies sold) by the Recording Industry Association of America (RIAA) on Oct. 2, 1997.
Watch TRU's "FEDz" Video Featuring Mia X Below
Listen to TRU's "Heaven 4 A Gangsta (TRU Remix)" Below
See 52 of the Most Controversial Hip-Hop Album Covers Since 2 Live Crew's As Nasty As They Wanna Be
Which rapper has the most controversial album cover?