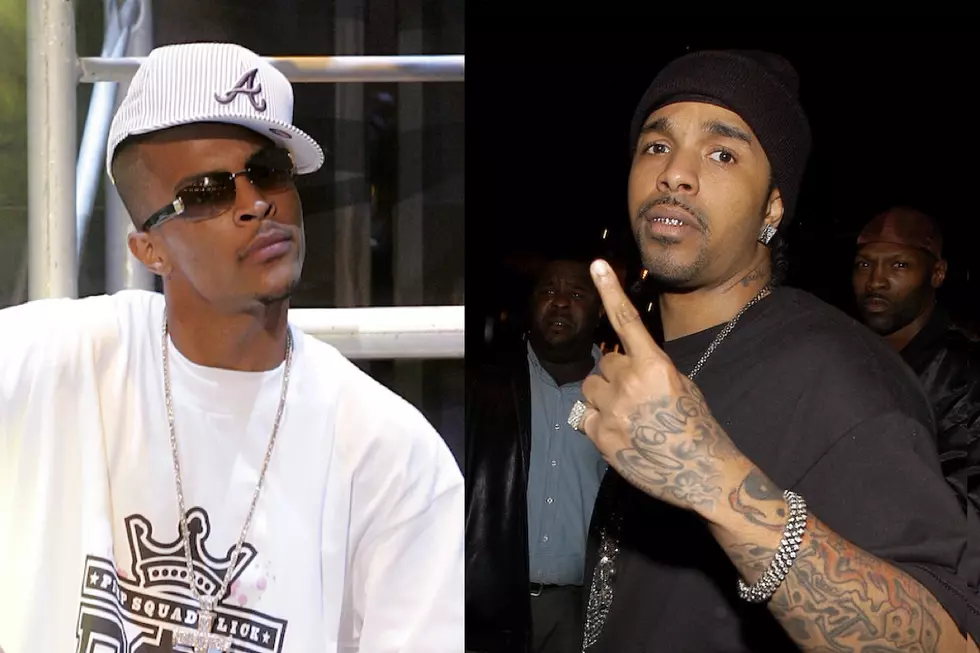 T.I. Fights Lil' Flip Over 'King of the South' Title – Today in Hip-Hop
Kevin Winter/Ray Tamarra/Getty Images (2)
XXL celebrates 50 years of hip-hop with this moment:
March 24, 2005: Rappers T.I. and Lil' Flip got into a brawl in the streets of Houston near the Cloverland neighborhood on this day in 2005.
Back in 2003, when T.I. started to call himself the "King of the South," Lil' Flip rejected that claim. In 2004, Tip was in jail for violating the terms of his probation. This was a result of a 1998 conviction for violating a state controlled substances act and for giving false information. In the following months, the two Southern rappers traded shots at one another through their mixtapes and various songs.
The beef came to a boil when Tip appeared on Houston radio station 97.9 and dissed Flip on the air. The Atlanta rapper also stated that he was going to Flip's Cloverland neighborhood to shoot a video exposing Flip as a fraud. T.I.'s crew and Lil' Flip's crew confronted each other at a detail shop near Cloverland and a fight ensued. Tip would later go on the radio and say that he recorded the whole incident and would release it on his next mixtape.
In December of 2015, Lil' Flip spoke about ending his beef with Tip during an interview with Vlad TV. The Houston rhymer said the feud ended when himself, T.I. and Rap-A-Lot Records founder J. Prince sat down for a face-to-face conversation.
"What we said was at an undisclosed location and cooler heads prevailed. You know, at the end of the day, it was some petty shit. That's what grown men do, sit down and figure this shit out," Flip said.
Both T.I. and Lil' Flip were able to put their differences aside and continue on with their own successful rap careers.
Watch BEEF Episode: T.I. vs. Lil' Flip Below
See 10 of the Shortest Beefs in Hip-Hop
Beefs within rap that ended quickly.