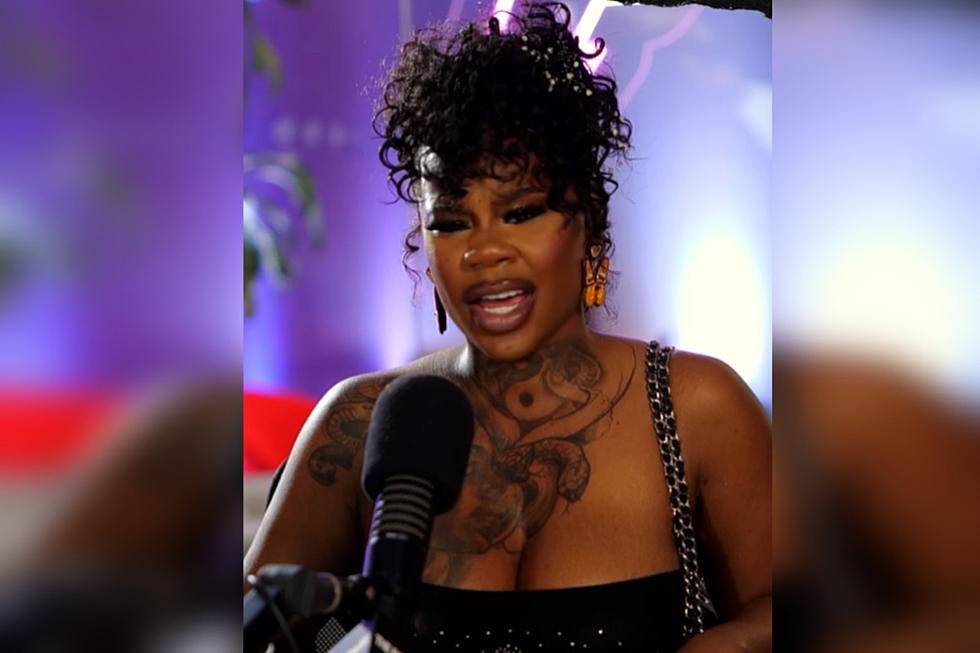 Sukihana Has Trouble Spelling List of Items Including Champagne and Caviar
balleralert/Instagram
Sukihana probably won't be entering any Spelling Bees anytime soon, as evidenced in a new interview where the raunchy rapper struggles to spell a list of items.
On Monday (May 22), Baller Alert shared a preview of their new interview with Sukihana (below) where the rapper is challenged to spell a list of "baller items." The first word on the list is designer brand Chanel, which Suki spells correctly. However, things go downhill from there. The next word is champagne, which Suki incorrectly spells "S-H-A-M-P-A-I-N-E." Eh.
Caviar is up next, and Sukihana misses on that one too, misspelling the word "C-A-V-I-E-R," even after she was convinced that she knew that one. Next, Suki just gives up after struggling to spell Fashion Nova.
"I don't know. I just buy they clothes, that's all that matters," she concedes.
Finally, Suki is asked to spell Telfar, the Black-owned designer handbag brand. She provides another wrong answer.
"Who picked that?" Sukihana questions. "I don't even know. I just know it's a T with a circle. Who knows how the spell that? The Beyoncé bag. We call it the Beyoncé bag. We don't know."
The rapper-Love and Hip Hop: Miami participant has made the hip-hop headlines a few times in the past couple months. NLE Choppa faced backlash for walking Sukihana like a dog in the new video for his song "Slut Me Out (Remix)." Last month, a throwback video of Sukihana performing on Jerry Springer resurfaced following the host's death.
See Sukihana Struggling to Spell a List of Items Below
See Rappers' Confusing Lyrics