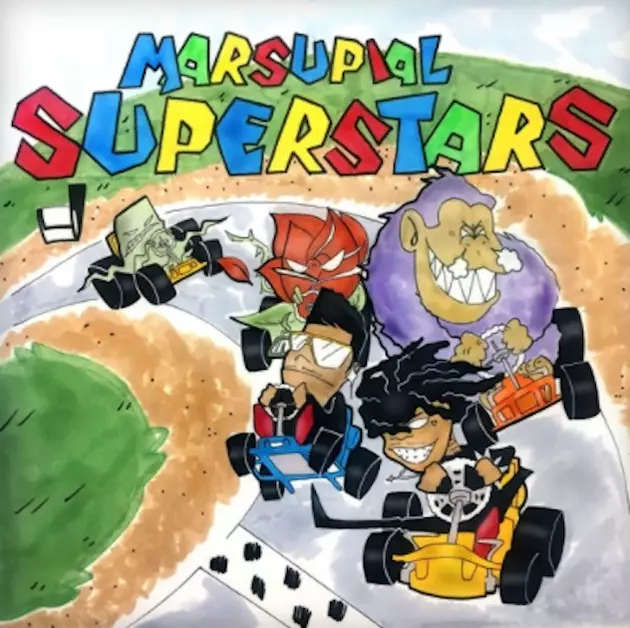 SahBabii Showcases His Love for Animals on New Song "Marsupial Superstars"
Warner Bros.
SahBabii has had a life-changing year and he's stopping at nothing to make sure the success carpet keeps rolling out. The Atlanta rapper released a brand new song for fans called "Marsupial Superstars," which is a dedication to his passion and love for animals, featuring a guest verse from his older brother T3. Listen to it below.
The two spread their autotune vocals all over the upbeat trap-infused instrumental, with the song being a bonus track from SahBabii's upcoming re-release of his S.A.N.D.A.S. mixtape dropping June 2. Rather than making the word "marsupial" into a noun, the entertainer redefined the phrase into being an adjective that describes something big. The artwork will even bring out the nostalgia of 1990s babies, as it incorporates both SahBabii and T3 into being Mario Kart characters.
This week, the rapper garnered attention on social media after taking shots at Migos following Offset's comments about rappers wearing chains with upside-down crosses. The two artists went back and forth online, but fans are hoping they can put their differences aside so things don't escalate any further.
Listen to SahBabii's new "Marsupial Superstars" record below.
Fans Name Rappers They Think Will Blow Up This Year