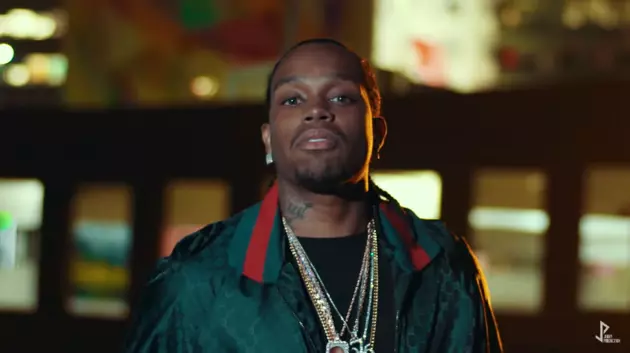 Payroll Giovanni Flips the 'Scarface' Theme for "Payface"
Jerry Production via YouTube
If you know anything about Detroit rap, you know Payroll Giovanni of Doughboyz Cashout is a beast on the mic. After a huge 2016 that saw him drop Big Bossin Vol. 1 with Cardo and Sosa Dreamz, Pay is now gearing up to release a collab project with Detroit producer Helluva called Payface, and below you can hear the brand new title cut, complete with a video.
Flipping the classic Scarface theme, Pay shoots in and out for a quick verse talking about Montclair bubble coats and his mom cooking coke—his coke, that is. Directed by another Detroit mainstay, Jerry Production, the video is straightforward, featuring fly-over nighttime shots of the city.
And if you aren't familiar with Pay's rhymes, here's a taste: "Just had a dream me and B was in the Ghost, laughing 'bout the past when we used to sell dope / Had to bob and weave with my back against the ropes, you hustle for bitches weaves, I was out there for my folks."
Watch the video below and get ready for Payface. Big Bossin Vol. 2 is on the way too.
10 Rappers Who Were Shot While They Were in the Spotlight