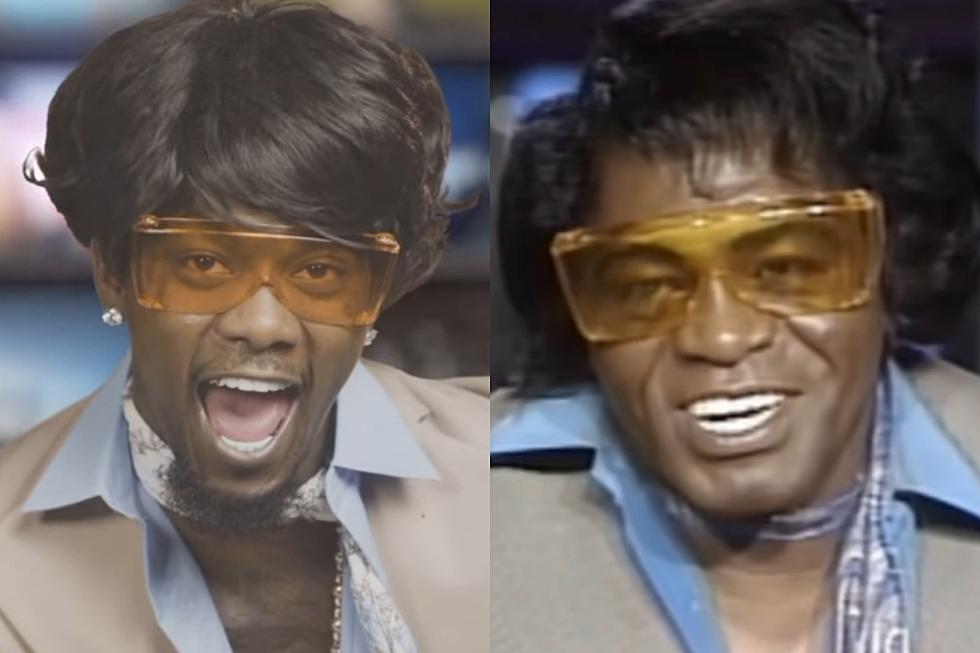 Offset Addresses Issues With Cardi B in Parody of Hilarious James Brown Interview – Watch
offset/Instagram/CNN/YouTube
Offset channels James Brown in a hilarious promotional video for upcoming music.
Offset Shares Hilarious New Music Promo
On Monday (July 24), Offset posted a video on Instagram in promotion of his new single, which is set to drop on Friday (July 28). In the hilarious clip below, Offset parodies James Brown's famous CNN interview from 1988, which is one of the strangest interviews ever filmed. Offset, however, uses the clip to address recent drama with his wife Cardi B.
Offset's video costars actress Jamie Lee Curtis who is interviewing the former Migos rapper.
"Fans are saying there is a lot of drama between you and your beautiful wife Cardi B," Curtis questions.
"Haaaaaaaa," Offset responds without answering the question. "There's no problems. I'm out on love."
After giving a nonsensical answer to the follow-up question, Offset states, "Let's talk about some music," before the date July 28 pops up on the screen.
Offset's Album and Relationship Drama
Offset is in album mode after postponing the project following the death of Takeoff. Back in May, Offset noted the upcoming release would feature his final collaboration with Takeoff. The Atlanta rapper has also been surrounded by relationship drama. Last month, Cardi B came out and denied rumors that were floating around that she cheated on the Father of 4 rapper.
See Offset's parody of the infamous 1988 James Brown interview on CNN below.
Watch Offset Address Issues With Cardi B in a Hilarious Parody of James Brown's Famous CNN Interview Below
See Rappers' Real Names