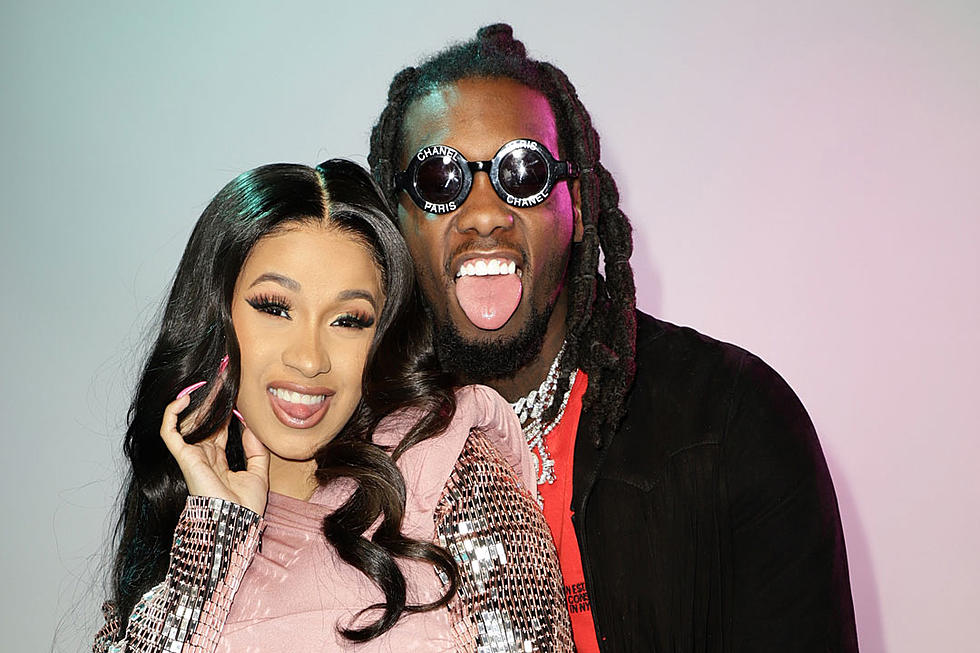 Offset Admits He Misses Cardi B Following Breakup
John Parra / Telemundo / NBCU Photo Bank, Getty Images
After a year as one of hip-hop's favorite couples, it appears that Cardi B and Offset have broken up and are on the road to divorce. Almost a week after the announcement was made, the Migos member breaks his social media silence about the issue to notify his fans that it might be over, but he is longing for his estranged better half.
Offset hadn't tweeted in a week, and in that time period has no doubt heard the hate from the peanut gallery as rumors surfaced of his unfaithfulness. On Saturday (Dec. 8), he posted the Migos' 2018 Spotify stats on Instagram, which received a barrage of comments from people bringing up his alleged infidelities. Reaching a boiling point, the rapper lashed out on Twitter on Sunday (Dec. 9).
"FUCK YALL I MISS CARDI," he wrote.
"It's nobody's fault," she said in a video posted on Instagram. "It's just like I guess we grew out of love. But we're not together anymore. I don't know it might take time to get a divorce. And I'm going to always have a lot of love for him because he is my daughter's father and yeah."
Cardi doubled down during a performance at B96's 2018 Jingle Bash on Saturday night where she changed the lyrics of her "MotorSport" verse to rhyme about her pending divorce.
Check out Offset's post below.
See Photos of Migos' Different Looks Over the Years