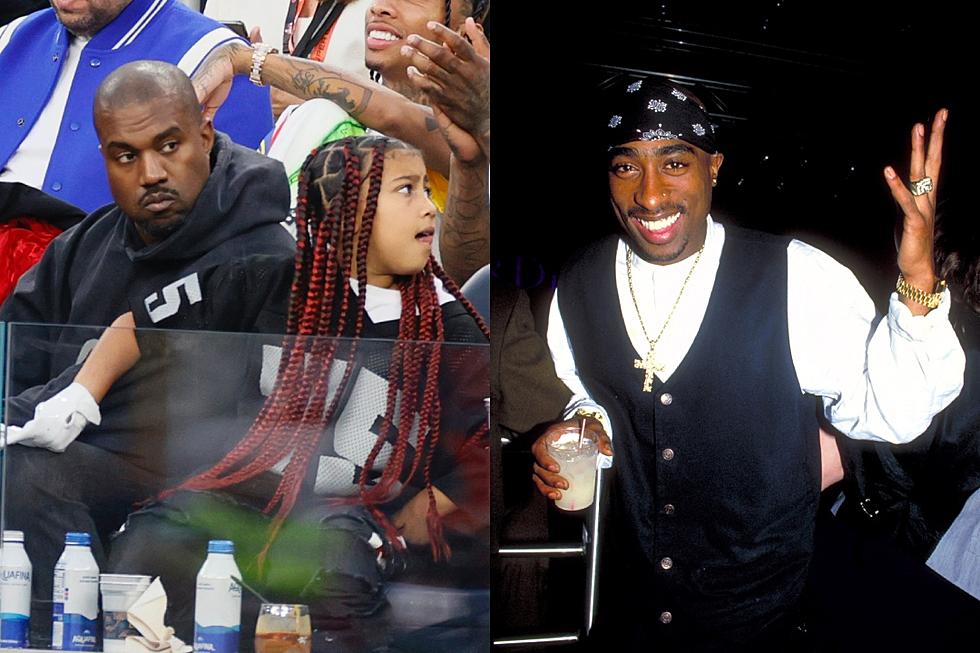 If There's One Person North West Could Meet, She Picks Tupac Shakur
Steph Chambers/Steve Eichner/Getty Images (2)
Kayne West's daughter North West is apparently a fan of Tupac Shakur.
North Admits She Would Like to Meet Tupac
On Tuesday (Oct. 31), I-D magazine debuted their latest cover story, which features Ye's oldest child. In her first-ever solo magazine interview, North, 10, opened up about a number of topics in the Q&A. When asked if she could meet anyone, North responded "Tupac."
Rap icon Tupac Shakur was shot and killed in September of 1996, seventeen years before  North West was born. Recently, North has been sharing her musical likes on social media. Earlier this year, she linked up with Ice Spice for a TikTok video. North later dressed up as the Bronx, N.Y. rapper, which drew backlash on social media. As far as what her favorite song is, North named her father's breakout single "Through the Wire."
North's Future Goals
North has many goals for the future and intends to be a multi-hyphenate entertainer and entrepreneur.
"A basketball player, a rapper," North responded when asked what she wanted to be when she gets older. "Well, when I was 7, I wanted to be a boxer. But now I don't want to be a boxer. I'm going to do art on the side. When I'm, like, 13, I want to walk dogs, to make money to buy art supplies, because everything around here is so expensive. So a rapper, a basketball player, and I'm going to make artwork that I sell. Also, one day I want to own Yeezy and SKIMS, and I want to be a business owner."
Like father, like daughter.
See Hip-Hop Slang of the 1990s to Reminisce Over
Here are 40 slang words from the 1990s defined.