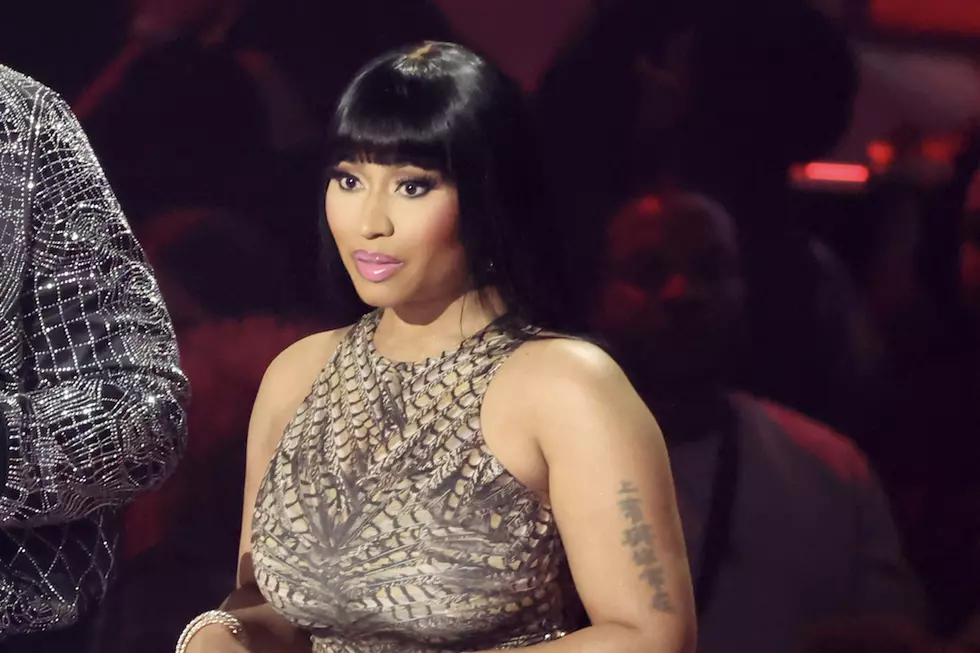 Nicki Minaj Tells Her Fans Not to Threaten People on the Internet
Arturo Holmes/Getty Images
Nicki Minaj's Barbz go hard for their queen. However, Nicki is having to tell them to chill out.
Nick Minaj Tells Fans Not Threaten Her Detractors Online
On Nov. 4, Nicki Minaj shared a message on her Instagram Story directed at her legion of fans. Nicki tells them to stand down when it comes to making online threats to her detractors.
"Dear Barbz," Nicki wrote in the Instagram Story post below. "Be sure to never threaten anyone on my behalf. Whether on the internet or in person. Whether in jest, or not. I don't & never have condoned that. We have an amazing album right around the corner. 12/08/23. It feels so surreal & euphoric. Wishing you blessings on blessings."
It is unclear if Nicki Minaj is speaking about a specific incident. Back in August, Nicki revealed the identity of the woman who allegedly made swatting calls on her Los Angeles home to her fans on social media.
Nicki Minaj Preps Pink Friday 2 Album
Nicki Minaj is prepping her new Pink Friday 2 album. Initially set to drop in October, she later announced it would be coming out on Nov. 17. She has since pushed the date back to her birthday, Dec. 8.
Check out Nick Minaj's post telling the Barbz not to threaten people online below.
See Nicki Minaj Revealing She Doesn't Condone Threats Made on Her Behalf
Here Are the Many Times Nicki Minaj Gave Flowers to Other Women in Hip-Hop