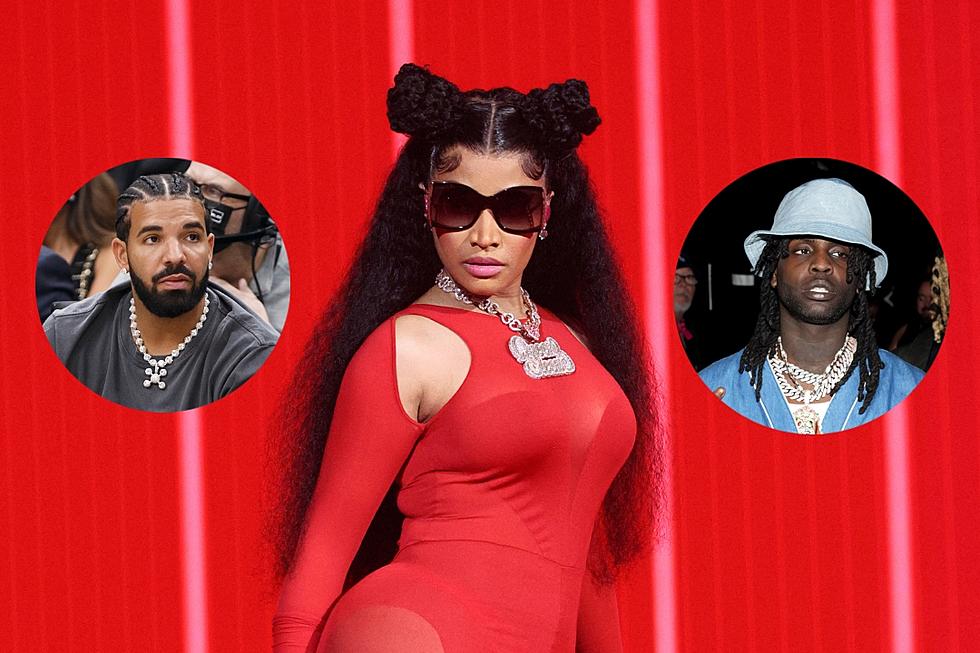 Nicki Minaj Fires Shots at 'All of My Sons' She Saw at VMAs on New Song 'For All the Barbz' Featuring Drake and Chief Keef
Cole Burston/Mike Coppola/Bennett Raglin/Getty Images (3)
Nicki Minaj has dropped off the new track "For All the Barbz" with Drake and Chief Keef, which finds her firing shots at unnamed rappers.
Nicki Minaj Hops on Drake and Chief Keef's "All the Parties"
With Nicki Minaj's highly anticipated new album Prink Friday 2 scheduled to drop in less than a month, the head Barb in charge drops off some new heat in the form of the track "For All the Barbz" with Drake and Chief Keef on Friday (Oct. 20). The track finds Nicki freestyling over Drake's "All the Parties" track from his new album For All the Dogs.
"Ayo, pushin' your pen or you pushin' your luck?/Tummy on tuck and my t***ies redux," she raps. "Oh, look, you guys, I'm back to a D cup/Oh, look, now b*****s is tryna meet up/VMA's was a family reunion/First time in a while I seen all of my sons."
The last line appears to be a diss aimed at unnamed artists who performed at the 2023 MTV Video Music Awards, which Nicki hosted that featured performances from Cardi B, Megan Thee Stallion and others.
Nicki Has Uploading Issues
Nicki apparently had some issues uploading the song to DSP.
"Can't make this shit up," she posted on X, formerly known as Twitter, last night. "The label just hit me & said the teams on both coasts went home & there's no one to upload it to their player on my website. We've been communicating all night tho. What's another way I can upload it? Fuk it.UnREAL UnFkngREAL."
The song is only available for streaming via YouTube as of press time. Nicki Minaj's Pink Friday 2 is slated to drop on Nov. 17.
Check out Nicki Minaj's new song "For All the Barbz" featuring Drake and Chief Keef below.
Listen to "For All the Barbz"
See 37 of the Raunchiest Hip-Hop Lyrics of All Time