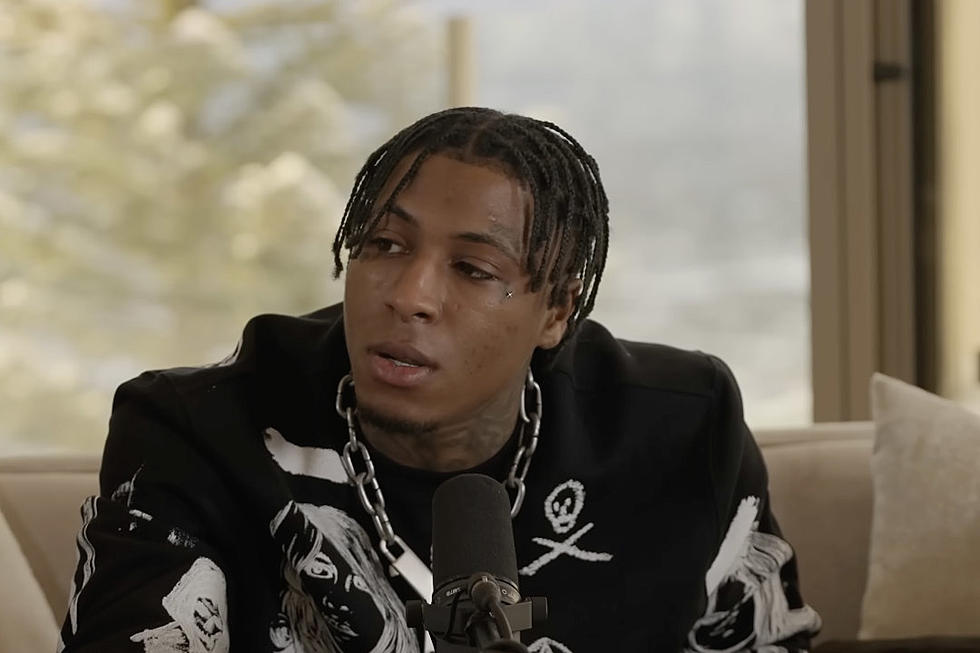 YoungBoy Never Broke Again Explains How He Can Tell If a Rapper Is Gangsta or Not
Interval Presents/YouTube
YoungBoy Never Broke Again says he has a special set of skills that enable him to tell if a rapper is a real gangsta or not.
On Thursday (Feb. 16), the Rap Radar Podcast premiered their latest interview with YB. During one of the snippets taken from the full-length sit-down, Top talks about his upcoming album, which is titled Don't Try This at Home.
"I'm gonna talk crazy on there," NBA YoungBoy said. "I'm gonna show you Murda Man. I'm gonna talk crazy on there, but I'm letting you know though, don't try this at home."
When asked about the thin line between reality and entertainment, YB said the two things are unrelated.
"Entertainment and reality is very different," NBA YoungBoy continued. "What I do think is some entertainer make their entertainment their reality also. Don't get me wrong, a lot of people you'll see today, oh that's 100 percent who they is. I don't doubt it. A lot of rappers today, half of them probably 100 percent who they is. But I guarantee you bro, the majority of them, nah."
He added: "It be like this bro: you'll look at these rappers' videos, you gon' see a gun in this video, right? You go to the next one, you see a gun in his video, right? You gotta dig a little deeper sometimes, bro. Alright, now look at his mama. His mama ain't no gangsta, so how the fuck is he a gangsta? That shit don't be adding up, bro."
This is the reclusive rapper's second interview this month. A few weeks ago, Billboard released a cover story featuring Top where he talked about feeling wrong for his music's negative impact, joining The Mormon Church when he gets off house arrest and the disease he has of putting out too much music.
See the Clip of YoungBoy Never Broke Again on the Rap Radar Podcast Below
See Signs You're a YoungBoy Never Broke Again Fan