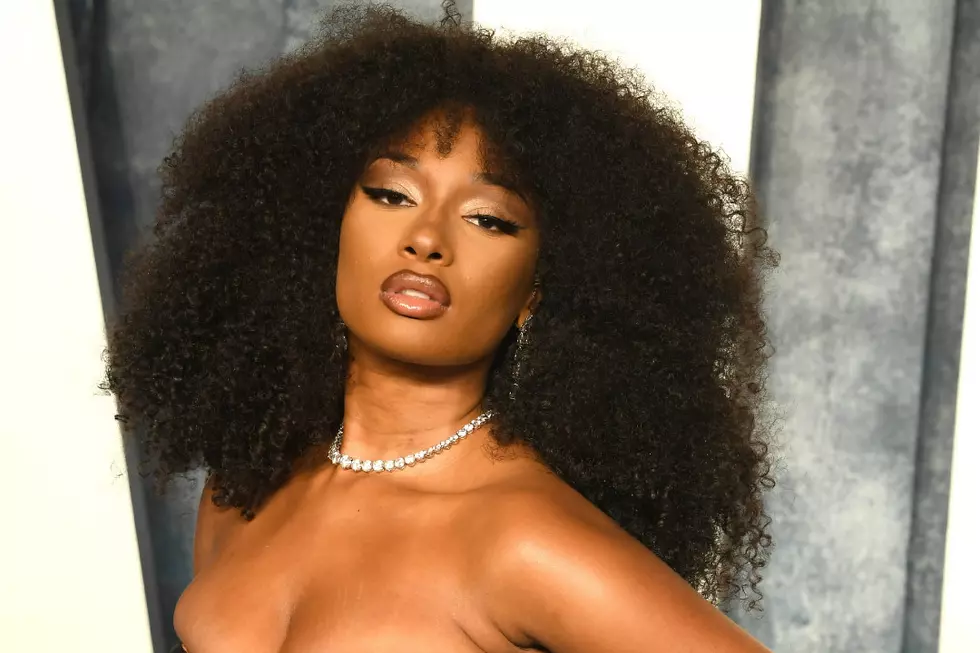 Megan Thee Stallion Is Working on New Album
Steve Granitz/Getty Images
Megan Thee Stallion is back in album mode.
The Houston rapper revealed she is working on her new album during a very brief red carpet interview at the 2023 Oscars on Sunday (March 12). Meg was stopped by ET and asked if she had any new music coming down the pike.
"Oh, I am," she replied. "New music, F**k y'all hoes. Bye," she added before walking off.
Megan Thee Stallion is returning to the public sphere after being mostly quiet and out of the public eye since the Tory Lanez trial. After giving an emotional testimony during the first week of trial, Megan has been laying low. Tory was found guilty of the shooting the Traumazine rapper on Dec. 23, 2022. He is slated to be sentenced on April 10, barring a successful appeal for a new trial.
While she's maintained radio silence on social media, last week it was announced that she will be headlining the March Madness Music Festival AT&T Block Party in Houston. Megan will perform on the first day of the three-day music event, which takes place during NCAA Men's Final Four weekend from March 31-April 2.
"There's no place I'd rather be for my first performance of the year than my hometown of Houston," Megan said in a statement. "The AT&T Block Party Concert is gonna be such a vibe, and I can't wait to get back on stage in the city where it all began. I'm looking forward to seeing my Hotties and putting on an unforgettable show for them."
Megan Thee Stallion's previous album Traumazine came out last August and debuted at No. 4 on the Billboard 200 chart.
See Megan Thee Stallion Announcing Her New Album Below
See Most Anticipated Hip-Hop Albums of 2023