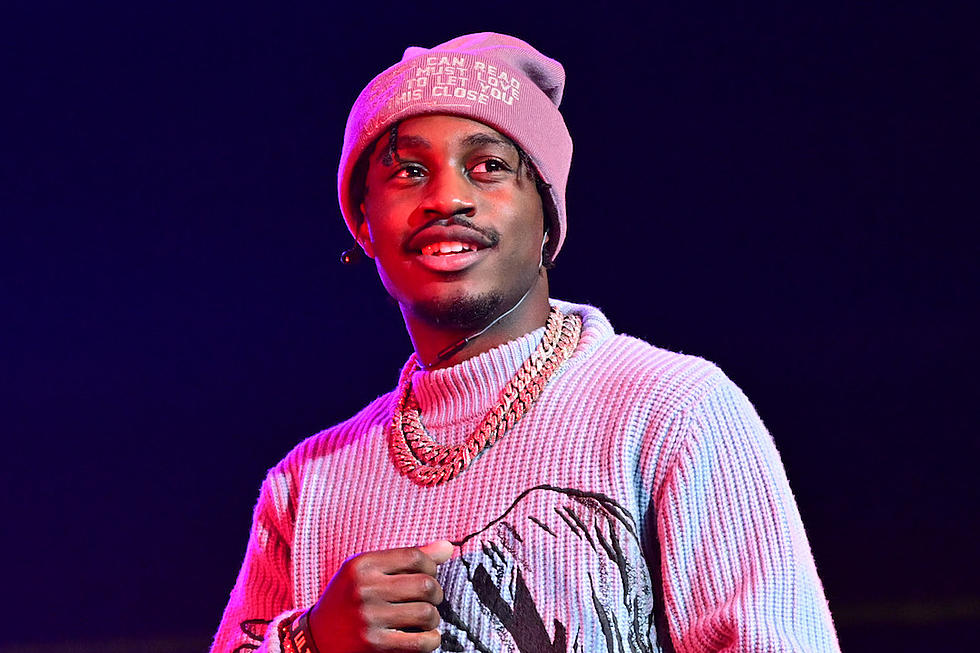 Lil Tjay Arrested for Third Gun Charge This Year
Roy Rochlin/Getty Images
UPDATE (May 8):
Lil Tjay attorney has clarified that the rapper's recent arrest on a gun charge is not from a new incident. According Dawn Florio, TJay's recent booking is due to police finding a firearm in the rapper's car when he was shot in New Jersey last summer.
ORIGINAL STORY (May 6):
Lil Tjay was arrested for the third time this year on weapon possession charges.
According to an arrest document obtained by XXL from the Bergen County Sheriff's Office, Lil Tjay (born Tione Merritt) was arrested in Bergen County, N.J., on Friday (May 5) for unlawful possession of a weapon/firearm without a permit. The Bronx, N.Y. rapper was booked and released on his own recognizance. Details of his arrest weren't available.
XXL has reached out to the Bergen County Police Department and Tjay's rep for comment.
This marks the third time this year that Tjay has been arrested on weapon possession charges. On Jan. 23, 2023, the "In My Head" rapper was arrested in Bronx, N.Y., for felony criminal possession of a firearm and was later released. Eleven days prior, on Jan. 16, 2023, Tjay was arrested while at an Ice Spice video shoot after the NYPD stopped his SUV in Bronx, N.Y.
According to police Tjay, along with four other individuals were pulled over and upon further inspection of the vehicle, discovered four firearms. All five men were arrested and charged with unlawful weapon possession.
In June 2021, the 22-year-old rapper was shot several times during a robbery attempt in New Jersey. Tjay suffered bullet wounds in the chest and arm and was in the hospital for weeks.
A suspect, Mohamed Konate, was arrested and charged with three counts of attempted murder, three counts of armed robbery and various other unlawful weapons charges for his role in the incident. Prosecutors stated Konate was allegedly attempting to rob Tjay and the rapper's friends while they were sitting in a car at The Promenade, an upscale New Jersey shopping center.
See 44 of the Longest Prison Bids in Hip-Hop History
C-Murder, Max B, B.G. and more.