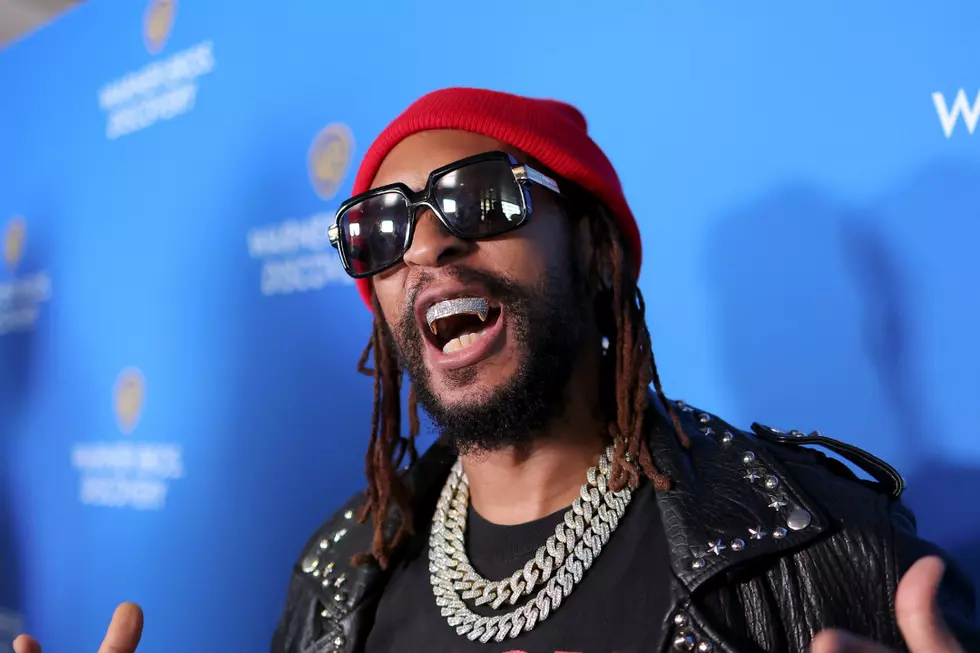 Lil Jon Threatens Live Nation With Lawsuit Over Name of Lovers & Friends Festival
Mike Coppola/Getty Images
Lil Jon is threatening to take global entertainment company Live Nation to court due to their Lovers & Friends Festival, which the Atlanta rapper claims infringes on his trademarked song title of the same name.
On Monday (Jan. 30), Lil Jon's attorney Edwin McPherson threatened Live Nation with litigation via email. In the documents obtained by XXL, McPherson spells out his client's case against LN.
"In 2022, Live Nation put on a 'Lovers & Friends' Festival, with Lil Jon, Usher, and Ludacris as headliners, and many of the artists that Lil Jon produced or otherwise were associated with him, as supporting artists," the letter reads. "As soon as Mr. Davis [Lil Jon] became aware of the name of the Festival, he objected to Live Nation's use of the name, and requested that Live Nation disclose to him how and where the company obtained a license to use the name. Live Nation responded essentially: 'we don't need no stinking license!' However, both sides ultimately agreed to table the discussion until after the Festival. Lil Jon trusted Live Nation to 'do the right thing,' and he performed masterfully. The 2022 'Lovers & Friends' Festival ultimately sold out, and was a tremendous success."
However, Lil Jon's attorney claims the festival is continuing this year without the producer being involved while still using the Lovers & Friends name.
"We now understand that Live Nation has decided to turn the Festival into an annual event, without Lil Jon, but using Lil Jon's 'Lovers & Friends' name, in an obvious effort to confuse consumers into thinking that Lil Jon is performing at the Festival, or at the very least producing it," the letter continues. "Such action clearly constitutes egregious and predatory conduct, and corporate opportunism at its worst. Live Nation knew about the inextricable link between Lil Jon and the name, but nevertheless exploited Lil Jon's good will and recognition, booking artists who are closely associated with him - after his representatives made his objection clear."
The letter goes on to claim Live Nation attempted to officially register a trademark for the name. The "Turn Down for What" rapper is still up for settling this matter amicably before taking legal action.
"Lil Jon intends to file a Petition to Cancel Live Nation's registration," the letter continues. "In addition, Lil Jon may seek an injunction prohibiting Live Nation from using his Mark in connection with this festival (and anything else), in addition to money damages. Although we believe that an agreement can be worked out between Live Nation and Lil Jon for the use of the Mark, Lil Jon is fully prepared to commence litigation in the event that no such agreement is forthcoming."
XXL has reached out to reps for Live Nation for comment.
While Lil Jon is against the festival, Usher, who is also featured on the 2004 hit track "Lovers and Friends" is still onboard. He is the co-headliner of the upcoming festival, which is slated to go down on May 26 at the Las Vegas Festival Grounds. He is also listed as the presenter of the festival.
See Rappers' Real Names