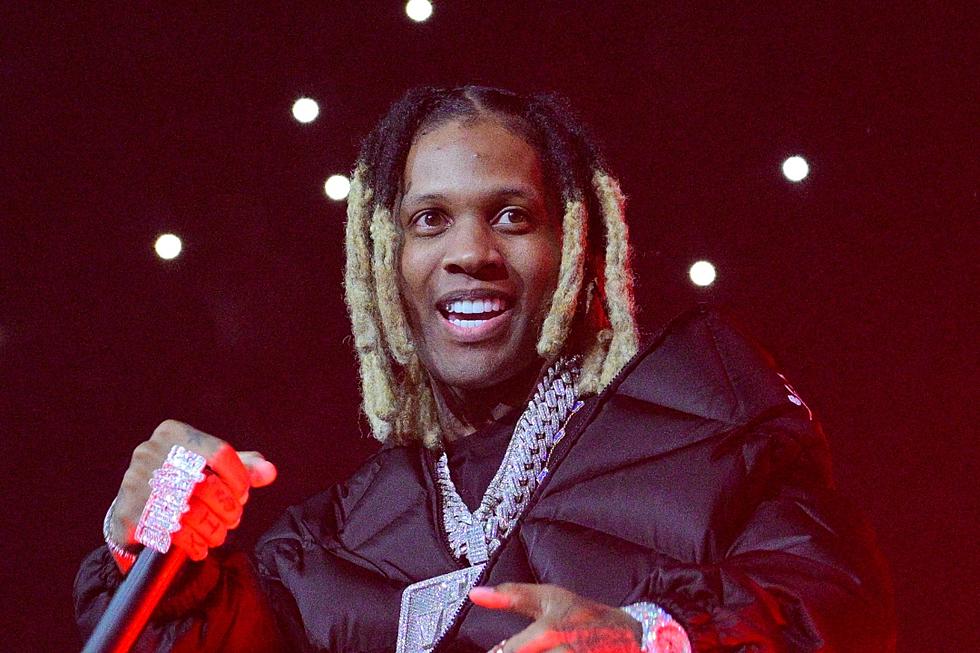 Lil Durk Gives Update on His Health Status After Canceling Most of His Tour
Prince Williams/Getty Images
Lil Durk is almost healed but not quite yet. The Chicago rapper recently updated fans on his health status after canceling most of the dates on his upcoming Sorry for the Drought Tour.
Lil Durk Issues Message to Fans
On Tuesday (July 18), Lil Durk shared a message on social media addressing his recent health scare and the status of his upcoming show dates including his upcoming set at Rolling Loud Miami this weekend.
"Since I'm still awaiting full clearance from my doctors to travel and perform again, I have no other choice but to cancel my headlining Rolling Loud performance," Lil Durk's statement begins. "While I'm home resting, I am looking forward to my two homecoming shows on the 11th & 12th in Chicago. For the rest of the country, I'll be announcing new dates soon. #StillHealing."
Lil Durk Hospitalized, Cancels Tour Dates
Lil Durk was reportedly released from the hospital last week after spending a week recovering from severe exhaustion and dehydration.
"My fans mean everything to me, you're the reason why I do this," Lil Durk told TMZ in a statement following his release. "I was looking forward to touching all of my European fans, performing this week(end), attending the ESPYs and more but after performing and traveling daily I've become severely dehydrated and advised by my doctors not to travel due to exhaustion. Once I get my full energy back, it's back to business which I'm looking forward to. #StillHealing."
Earlier this week, Lil Durk canceled the majority of the dates on his Sorry for the Drought Tour.
See Rappers' Birthdays