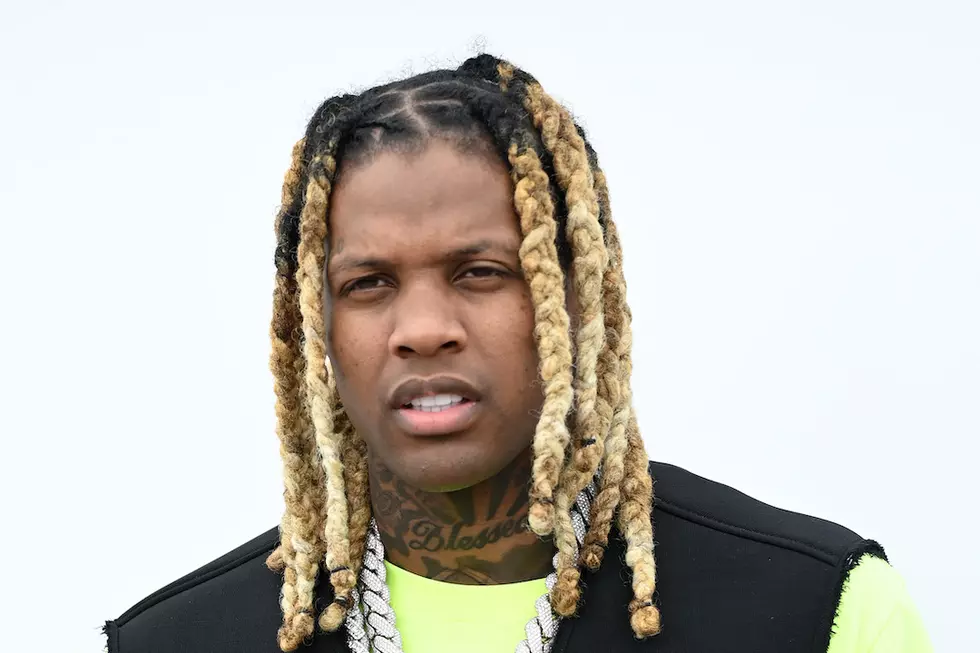 Lil Durk Spends Week in Hospital Recovering From Severe Dehydration, Exhaustion – Report
Pascal Le Segretain/Getty Images
Lil Durk is reportedly recovering after spending a week in the hospital due to severe dehydration and exhaustion.
Lil Durk Hospitalized
On Thursday (July 13), TMZ reported Lil Durk has been on the mend in the hospital for the past week. He was reportedly admitted on July 6 as a safety measure after suffering from severe dehydration and exhaustion. He was released yesterday (July 12), according to the celebrity news site, but the Chicago rapper has yet to be cleared to work.
"My fans mean everything to me, you're the reason why I do this," Lil Durk told TMZ in a statement. "I was looking forward to touching all of my European fans, performing this week(end), attending the ESPYs and more but after performing and traveling daily I've become severely dehydrated and advised by my doctors not to travel due to exhaustion. Once I get my full energy back, it's back to business which I'm looking forward to. #StillHealing."
Durk was most recently spotted at billionaire Michael Rubin's all-white July Fourth party along with dozens of other celebrities.
XXL has reached out to Lil Durk's team for comment.
Lil Durk's Sorry for the Drought Tour
News of Lil Durk's health issues come as he is about to embark on his Sorry for the Drought Tour along with Kodak Black, NLE Choppa and DD Osama, which is slated to start in two weeks. He also recently teased the deluxe version of his new Almost Healed album.
See Rappers' Birthdays