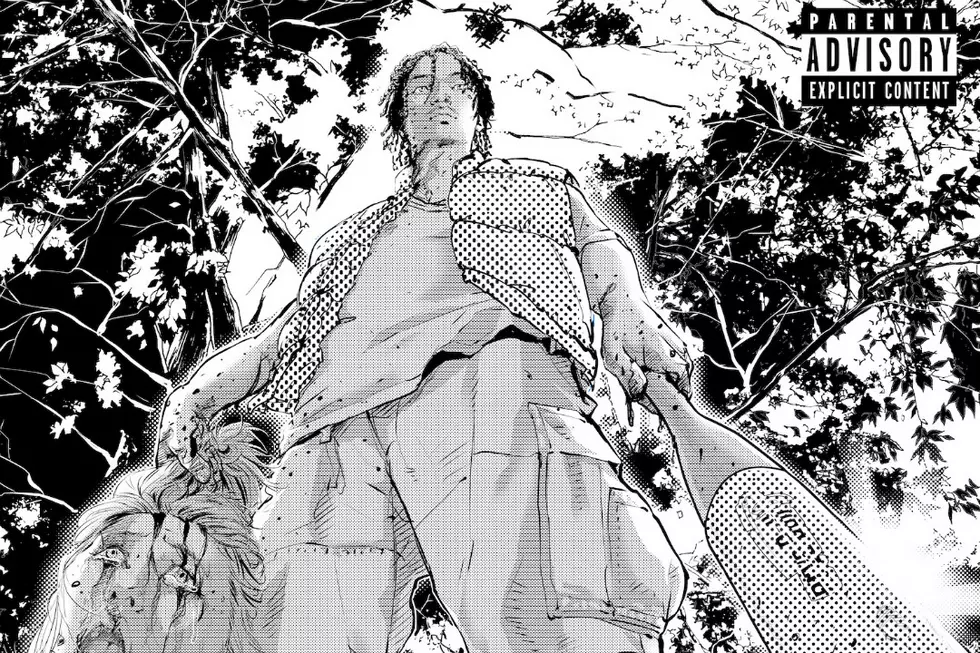 Keith Ape 'Born Again' EP: Listen to Eight New Songs Featuring Chief Keef, Wifisfuneral and More
88Rising / Empire
88Rising star Keith Ape reveals the details behind his rebirth in the brand new Born Again EP, and grabs a few friends to help him bring his story to life.
On Friday (Oct. 12), the Korean rhymer, who has previously worked with Ski Mask The Slump God on songs like "Achoo!," delivered the eight-track project, which features assistance from producers like Oogie Mane, Brandon Finessin and F1lthy and prominent artists like Chi-town's own Chief Keef, Florida rapper and 2018 XXL Freshman Wifisfuneral and viral sensation Yung Bans.
The standout track "Ninja Turtle" featuring Wifi embodies the turnt tone of the record. "Ape on my chest, packs with the packs/Gas what I blast, smoke to the chest," Keith raps the banger. "Chasin' dead faces, blade in my hands/My wrist cryin' sad, bitch, I'm such a mess."
Meanwhile, Wifisfuneral comes through swinging in the intro of his verse. "Lil nigga don't do Supreme/Yeah, the drip comes with a fee/Bitch the 'Tec make me sweat/Niggas is saying they real/But they test as a threat," he spits.
Shortly after the project dropped, Keith Ape released a clip from his upcoming video for "My Wrist Clearer Than Water!" on Instagram. The brief clip appears to put the 88Rising MC in a virtual reality simulator in which he's strapped with some vicious weapons.
Earlier this summer, Keith Ape took the lead on organizing the remix to Famous Dex's "Japan," which he appropriately dubbed "Japan 88." In the video to the remix, Ape connected with Dex and fellow Asian spitter Verbal to roam through the streets of Japan and revel in its neon-lit glory.
Listen to Keith Ape's Born Again EP below.—Tony Centeno
Keith Ape's Born Again EP Tracklist
1. "My Wrist Clearer Than Water!"
2. "Ninja Turtle" featuring Wifisfuneral
3. "UL-UM"
4. "Xen"
5. "The Ice Ape" featuring Chief Keef
6. "Ape Sounds"
7. "The Opium War" featuring Yung Bans
8. "Symphony No. 1993: Escape From Planet of the Apes"
See 63 Hip-Hop Artists Who've Gone Gold in 2018