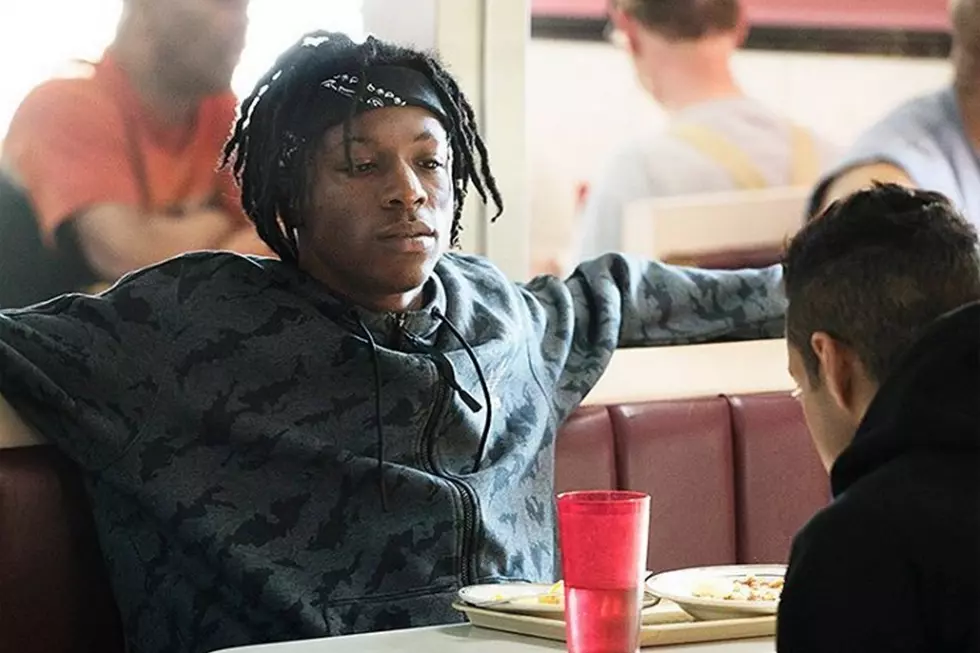 Joey Badass Is Obsessed With 'Seinfeld' in 'Mr. Robot' Clip
USA
Brooklyn's own Joey Bada$$ made his small screen debut last night as a new character on the USA thriller Mr. Robot.
Joey plays Leon, the main character's neighbor who has just discovered Seinfeld and is inherently obsessing over it. The 21-year-old MC and former XXL Freshman gives a pretty convincing performance. Check it out in the full episode here. Joey's first appearance comes in around the eight-minute mark.
The Badmon's budding acting career is something he's always had in the cards for himself. The Brooklynite sat down with Rolling Stone before the show's premiere to talk about his early love of the stage.
"I pretty much auditioned to get into Edward R. Murrow," he told the mag. "Acting was what I was set to do. Every school that I applied for, I had to audition to get inside because I wanted to be part of the acting programs in those schools. By the time I was 14, 15, I was really committed to becoming an actor. It was just that when I got to Edward R. Murrow, I met all the guys from my [Pro Era] crew, and we were all so interested in music. So I realized in high school that music is my calling."
In the interview, the "Paper Trail$" rapper also talks about roles that could have been. Most notably, Joey was set to star in the upcoming Barack Obama biopic Barry, but the film's shooting times conflicted with the schedule of his Coachella performance.
"I was supposed to be his best friend. I was the guy who was supposed to show him the projects, and show him how black people was living in America at the time."
Check out Joey's nascent acting chops in Season 2 of Mr. Robot on USA.
50 Great Albums From Rappers With Poetic Flows