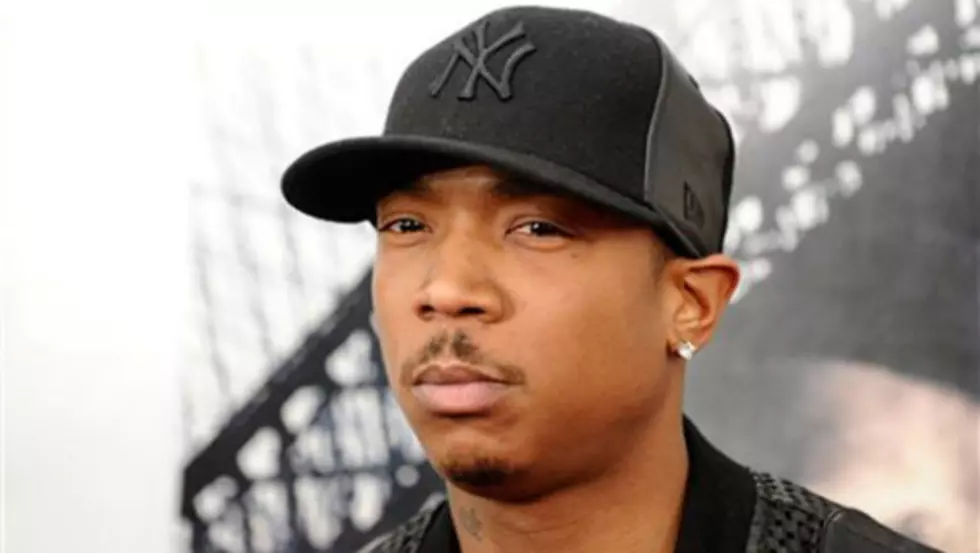 Ja Rule's 20 Best Collaborations
Ja Rule is finally out of jail, and we're finally getting some new releases from him. In addition to releasing new tracks like "Eerrthang," Ja Rule recently made headlines with Irv Gotti by talking about resurrecting the Murder Inc. name. Ja Rule stands as an interesting figure within hip-hop: He had some giant mainstream hits yet still straddled the line between hip-pop and street rap. Sometimes there's a balance, other times not so much.
Still, one thing Ja Rule knows how to do is assist a track or find the proper assistants. We've found 20 collaborations involving Ja Rule which were winners–either on the radio or just merely hot remixes and album cuts. Check out our choices below. --KI

"Put It On Me" Ja Rule Featuring Lil' Mo And Vita
Whenever you think of Ja Rule, chances are three out of the four times it's on "Put It On Me." This was the first instance where we really got a true taste of Mr. Rule's hook-singing ability. You have to admit, you've tried to impersonate him when he sang "Where would I be without my babyyyyy!!!"

"What's Luv?" Fat Joe Featuring Ja Rule And Ashanti
Fat Joe found his way to a commercially viable hit with "What's Luv?" While Ashanti went ahead and Ashantied her way through the track with her hook singing, Ja Rule scared everyone grumbling "Got to do… Got to do with it, babe."

"Always On Time" Ja Rule Featuring Ashanti
He's not always there when you call, but he's always on time. That's not really refreshing to hear, but still Ja Rule landed on a hit single with this one. Of course his songbird partner Ashanti helped make the mission complete.

"Wonderful" Ja Rule Featuring R. Kelly And Ashanti 
More often than not, when you have R. Kelly on your track, it turns out to be a certified hit. Then you throw in the lethal combination of Ja Rule and Ashanti and the result is an all around hit. How "Wonderful"!

"Down Ass Bitch" Ja Rule Featuring Charli Baltimore
He's right you know. Every thug does in fact need a lady. So in Ja Rule's hot pursuit for a down ass bitch in his song, he recruited one of the most down in the game. Chuck B'More came through playing the Bonnie to Ja Rule's Clyde like every ride or die chick should.

"One Blood (East Coast Remix)" The Game Featuring Jim Jones, Ja Rule, Fabolous, Clipse, Juelz Santana, Nas, Jadakiss, Styles P, Fat Joe And N.O.R.E.
The Game's aim to unify the gangs on "One Blood" ultimately was taken to the next lever once the remixes started, collecting rappers from coast to coast and bringing them all together. In the midst of NY's finest (plus Clipse), Ja Rule was invited to the fold too.

"Livin' It Up" Ja Rule Featuring Case
Let's keep it all the way funky. Case doesn't really do much on this track besides chanting "What do I do?" This song is all Ja Rule, right down to the ad libs, bars, and even assist on the hook. Ja Rule is a one man show when he wants to be.

"Ain't It Funny (Remix)" Jennifer Lopez Featuring Ja Rule
For a while there it seemed like Jennifer Lopez was going to be Ja Rule's new Ashanti, especially since they appeared together on two tracks. Thank goodness that didn't happen (no disrespect), but Ja Rule turned around to help her out on the remix to her single.

"The Pledge (Remix)" Ja Rule Featuring Ashanti, Nas And 2Pac 
It was no secret how much Ja Rule idolized 2Pac, and sure tacking Pac on at the end with a recycled verse was a cheap way to call him a guest feature. Still, the remix for "The Pledge" had some bars with Nas tackling the top half and Ja tackling the bottom

"I Cry" Ja Rule Featuring Lil' Mo
What a tender moment caught on record between Ja Rule and Lil' Mo. Of course, Ja Rule wasn't singing to Lil' Mo per se, but he delivered some emotional bars like, "I love my life, I love my wife." How romantic.

"Rainy Days\z" Mary J. Blige Featuring Ja Rule 
The Queen of hip-hop Soul knew that "Rainy Day" needed some ruggedness, and who better to serve that up than Ja Rule? Ja Rule goes from being endearing to Mary J. to even religious with bars about the Lord. He even gets Mary rapping, which everyone loves. If you don't like Mary's rap skills then click out of this list right now.

"Mafia Music (Remix)" Rick Ross Featuring The Game, Fat Joe And Ja Rule 
When you think of "Mafia Music," do you really think of anyone involved on this song? Not really, but the collaboration of The Game, Fat Joe and Ja Rule on Rick Ross' "Mafia Music (Remix)" strangely worked. Who can deny Ja Rule's commanding growl anyway?

"I'm Real (Remix)" Jennifer Lopez Featuring Ja Rule
Once again, Ja Rule goes ahead with the killer ad libs, chanting "The way you walk, the way you move, the way you talk." This was also a controversial hit for Jennifer Lopez and Ja Rule since J-Lo went ahead and dropped the n-bomb and everyone was like, "Flag on the play!"

"Can I Get A…" Jay Z Featuring Amil And Ja Rule
There's a rumor somewhere out there that this was supposed to be Ja Rule's song. There's also a rumor out there that Amil stole this spot on the song from her best friend. Regardless, this was probably our first real taste of Ja Rule and it was enough to know we wanted more from him.

"Thug Lovin'" Ja Rule Featuring Bobby Brown
Ja Rule's gruff delivery and Bobby Brown's smooth vocals make for a potent combination on this smooth, silky track. Brown even gets a shout-out in the song's lyrics when Ja Rule growls, "You and I make headlines like Lo and Diddy and Bob and Whitney." Maybe not the healthiest model for a relationship.

"Mesmerize" Ja Rule Featuring Ashanti
Ja Rule's opening bars on this song are probably not the most pop friendly but clearly that wasn't what he was going for here. "I got a fetish for fuckin you with ya skirt on," in the backseat of a Yukon no less. Classy.

"Down 4 U" Ashanti, Ja Rule, Charli Baltimore And Vita 
If you check out the video for "Down Ass Bitch" and then check out the video for "Down 4 U," you'll see the latter is the former's sequel. That's due largely in part to Charli Baltimore being on both tracks. And that's all we have to say about that.

"New York" Ja Rule Featuring Fat Joe And Jadakiss
New York needed a new anthem, and it had to be tough. With Ja Rule's gruff vocals, plus Fat Joe and Jadakiss' slick bars, Queens, The Bronx and Yonkers held it down properly for the N-Y-C. You know, with their 100 guns and 100 clips and all too.

"So Much Pain" Ja Rule Featuring 2Pac
Do you ever wonder if Pac had been alive during the making of this song, would he have jumped at the opportunity to be a part of it? Okay, maybe not jumped, but have been like, "Oh Ja Rule? Yeah let me get on that track." The world may never know.

"Uh-Ohhh!!" Ja Rule Featuring Lil Wayne
This was a risky move for Ja Rule. He ventured way out of his comfort zone on this track in the best way possible. Of course he needed a co-collaborator who was not a human being to help him out. So he recruited Lil Wayne, and the result was pleasantly wonky production with Ja changing up his flow.