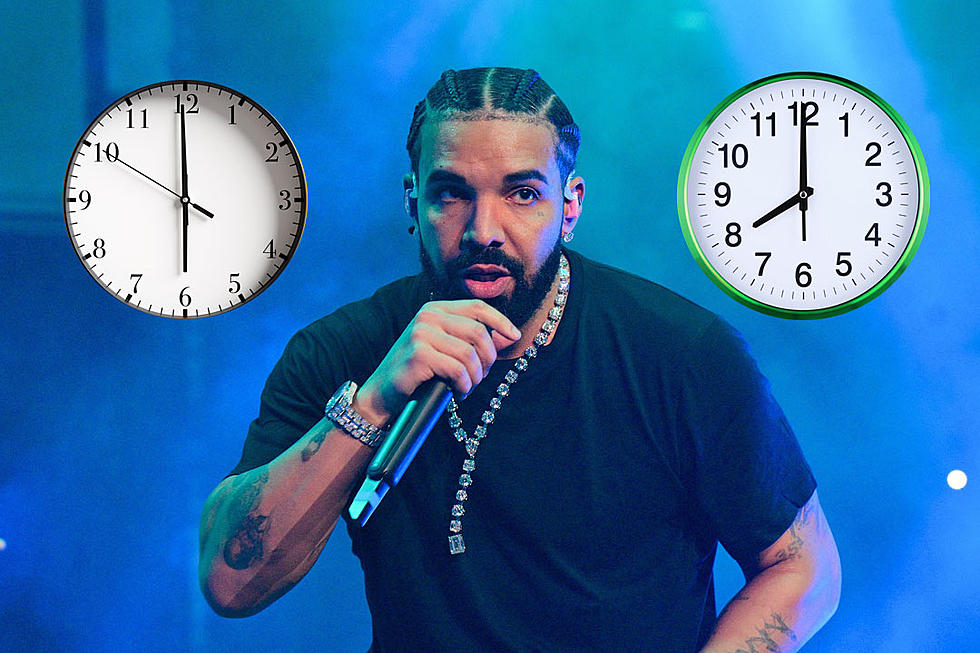 Every Song in Drake's Timestamp Series Ranked
Prince Williams/WireImage/Dragon Claws/monticelllo/iStock/Getty Images Plus (2)
Drake's timestamp series, which started with "9AM in Dallas" back before the release of Thank Me Later in 2010, has always been a time of reflection for the 6 God.
Delivered over no-frills instrumentals with zero hooks, Drake has historically used his timestamp entries to candidly ruminate on past accomplishments and frustrations. The songs have also served as a prologue of what's to come on the next project. Hopefully, "8AM in Charlotte," which Drake released on Thursday morning (Oct. 5), one day before the pending arrival of his new album, For All the Dogs, is no different.
The coinciding music video for "8AM in Charlotte" finds Drake's son Adonis closely in tow, while Drizzy delivers frank, braggadocious lyrics over a chopped-up soulful looping courtesy of producer Conductor Williams. Fans have already shared their delight with the track on social media, as they have with Drizzy's past entries.
The upcoming release of For All the Dogs on Friday (Oct. 6) comes as Drake wraps up the last few remaining dates on his It's All a Blur Tour with Her Loss collaborator 21 Savage. For All the Dogs will arrive shortly after The Boy dropped off the album's first single, "Slime You Out" with SZA, on Sept. 15.
As the next chapter of Drake begins, XXL looks back on all the other AM and PM songs in Drizzy's ever-expanding catalog. While fans wait patiently for the dogs to arrive, check out XXL's ranking of Drake's timestamp songs below. While XXL has omitted "3AM in Glenwood" from this list due to it being a 21 Savage song, the track "Do Not Disturb" has been included as a bonus since fans refer to it as "7AM in Germany."
7

Bonus: "Do Not Disturb"

Known as "7AM in Germany" by Fans