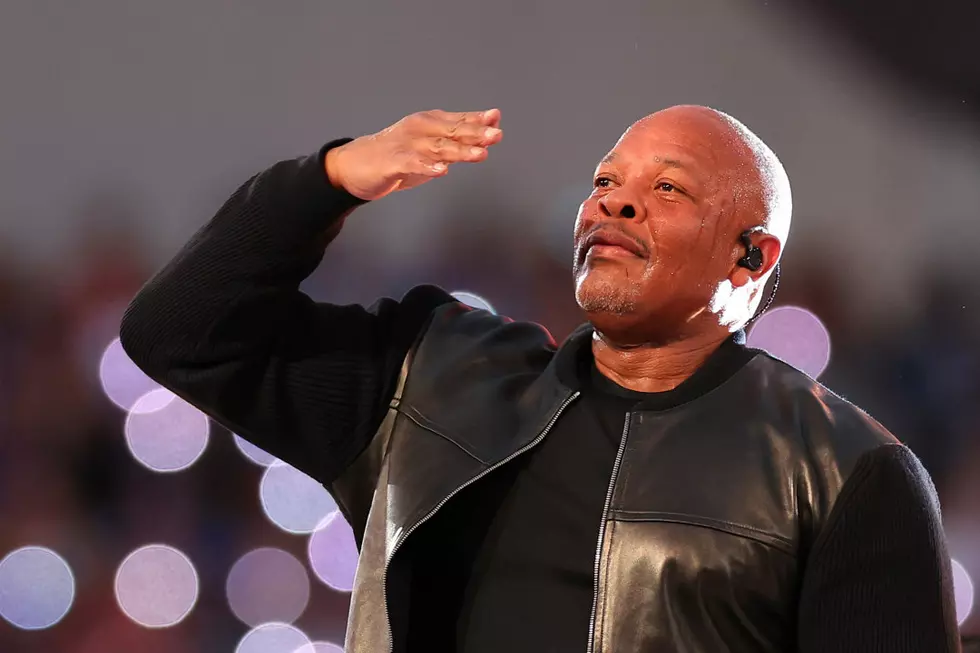 Dr. Dre's The Chronic Album Returns to Streaming Services
Kevin C. Cox/Getty Images
Dr. Dre's debut album The Chronic has returned to streaming services.
To celebrate the 30th anniversary of the classic album, which dropped on Dec. 15, 1992, Interscope Records has rereleased the album on DSPs, today (Feb. 1).
"I am thrilled to bring The Chronic home to its original distribution partner, Interscope Records," Dr. Dre said of the re-release. "Working alongside my longtime colleagues, Steve Berman and John Janick, to re-release the album and make it available to fans all over the world is a full circle moment for me."
Upon its original release, The Chronic peaked at No. 3 on the Billboard 200 chart. The debut LP has spent 97 weeks on the chart since then and birthed two Billboard Hot 100 chart top ten records in "Nuthin But a 'G' Thang" (No. 2) featuring Snoop Dogg and "Fuck Wit Dre Day" (No. 8), launching the legendary producer into rap superstardom.
Steve Berman, Vice Chairman of Interscope Geffen A&M praised Dre and the album as well saying, "Dr. Dre is without a doubt one of the most iconic and groundbreaking artists in the modern era. He has also used his platform to fuel some very impactful philanthropic efforts that will ensure his legacy is felt for generations to come. Dre's solo career all started with the The Chronic, one of the most celebrated recordings of all time. To have this album at Interscope once again where we work with Dre and his amazing team at Aftermath day in and day out is incredibly gratifying for me personally and all of us at Interscope."
Now fans can bump songs like "Fuck Wit Dre Day (And Everybody's Celebratin')" and "Let Me Ride."
Stream Dr. Dre's The Chronic Below
See Most Anticipated Hip-Hop Albums of 2023