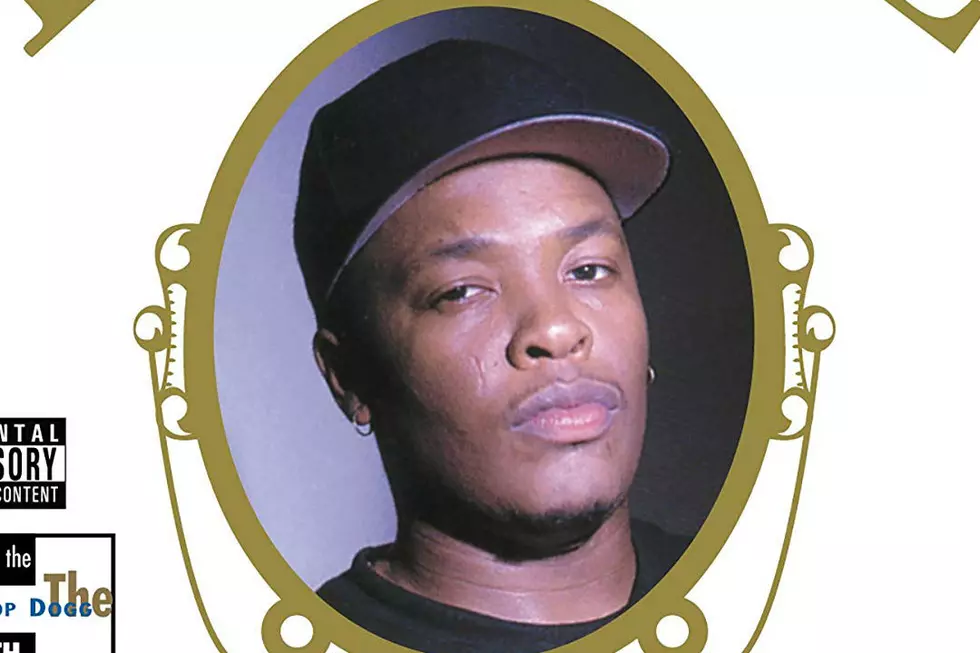 Dr. Dre Drops 'The Chronic' Album – Today in Hip-Hop
Death Row Records
On this day, Dec. 15, in hip-hop history…
1992: 26 years ago today, Dr. Dre changed the face of hip-hop with his undeniably classic album, The Chronic.
In June of 1992, Dre left his N.W.A cohorts after disputes with both Ice Cube and Eazy-E, and signed to Death Row Records, which at the time, was a relatively new label in the industry.
His first release as a signee was The Chronic, an album that brought hardcore hip-hop and the distinctive West Coast sound to the forefront. The album is highly considered as a revolutionary project for gangster rap, because it made the style acceptable in the mainstream. Surrounding himself with some of the best rising talents the left coast had to offer, Dre gathered the likes of Kurupt, Daz, the Lady of Rage, Nate Dogg and Snoop Dogg to help make the album a fixture in neighborhoods everywhere.
Some of the album's records stand the test of time. There is the stunning single "Nothing But a G' Thang", as well as fan favorites like "Rat-Tat-Tat-Tat" and "Let Me Ride." These tracks ushered in the brand of G-Funk that consisted of heavy synths and mellow grooves to ride out to. Other notable tracks are "The Day The Niggaz Took Over" and "Little Ghetto Boy," which contained voices and sound effects from the L.A. Riots.
Even with some of the album's pop sensibilities, Dre brought elements of Public Enemy's politically-charged lyrics to his music and created a middle ground. But the album was also filled with unapologetic raps towards women with songs like "Bitches Ain't Shit," and "The Doctor's Office," and violence that rubbed a few people the wrong way.
These days, Dre has grown into more of a hip-hop entrepreneur than a producer/MC. Since releasing The Chronic, he founded Aftermath Records, which was instrumental as the label that founded the career of Detroit MC Eminem. He's also molded superstars such as 50 Cent, Game, Kendrick Lamar and Anderson.Paak, and has even been recognized as Hip-Hop's first billionaire after selling his Beats by Dre brand to Apple.
While The Chronic's sequel, 2001, took over seven years to release, and it seems unlikely that Detox will ever see the light of day, Dre's methodical recording process has become his calling card.
Back in 2015, Dr. Dre dropped what he said would be his final album, a compilation album entitled Compton, which he rolled out with the release of that summer's blockbuster rap biopic, Straight Outta Compton. 
See Hip-Hop Fans Name The Most Disrespectful Diss Track of All Time