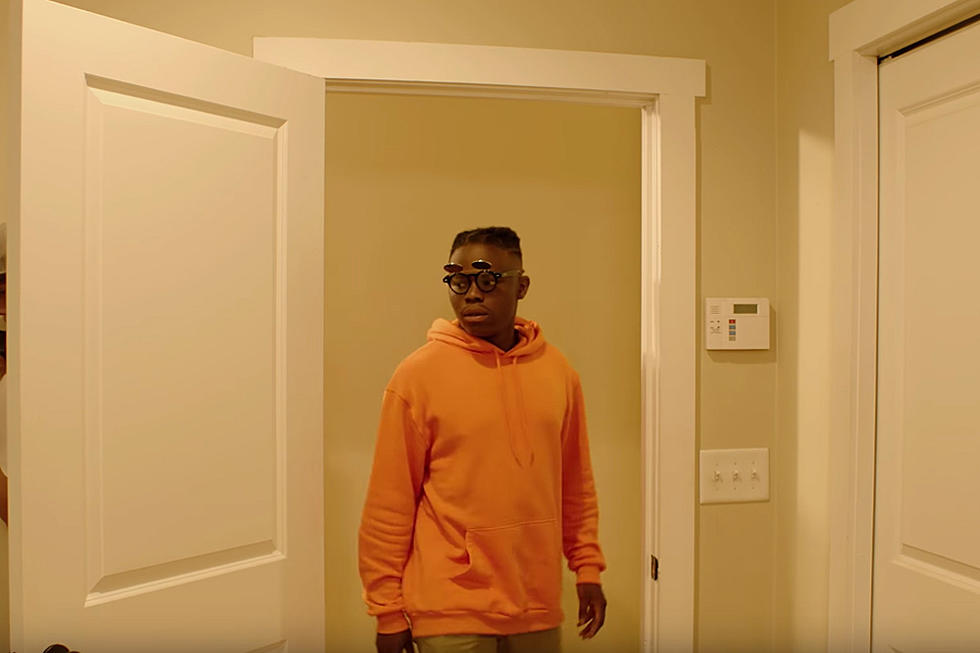 Daye Jack Returns to His "Heart Shaped Culdesac" in New Video
Daye Jack via YouTube
Born in Nigeria and living his formative years in Atlanta, Daye Jack's origins lend to his unique brand of music. Now, he has a new video for his song "Heart Shaped Culdesac," where he pines for his days back home in the A. The track will appear on his forthcoming album, Black to the Culdesac, arriving this fall.
The video opens with Daye Jack dressed as a superhero in the suburbs, being approached by his neighbors. They close in on him and the scene cuts away to Daye Jack at the dinner table with his family, enjoying a meal while rapping about how much he misses his time in Georgia. It eventually becomes clear that this is a video within a video.
The start of the song is a direct reference to Daye Jack's childhood. "Hey, Georgia how you been/Was a quick minute since I felt your wind," he delivers. He's thinking about the innocence of his younger days. when he didn't have to think about material things: "Ain't worried 'bout cash or flexin', nah/No gold or Prezzy would lead me wrong." The term "heart shaped cul de sac" in the song's chorus is an analogy for the love he feels when he's back home.
In March of last year, Daye Jack dropped his album, No Data, a 12-track ride through his mind. The effort also featured the "Supernatural" remix, which Donmonique appeared on. He spoke with XXL for The Break in 2016, where he explained that he wants to follow in the footsteps of a certain tech genius. "I'm the next Steve Jobs. He's my hero," he admitted. "He's the guy I've always looked up to for everything and kind of the reason I did want to study computer science."
Check out the "Heart Shaped Culdesac" video below.
Check Out the 2018 Hip-Hop Music Festivals You Need to See