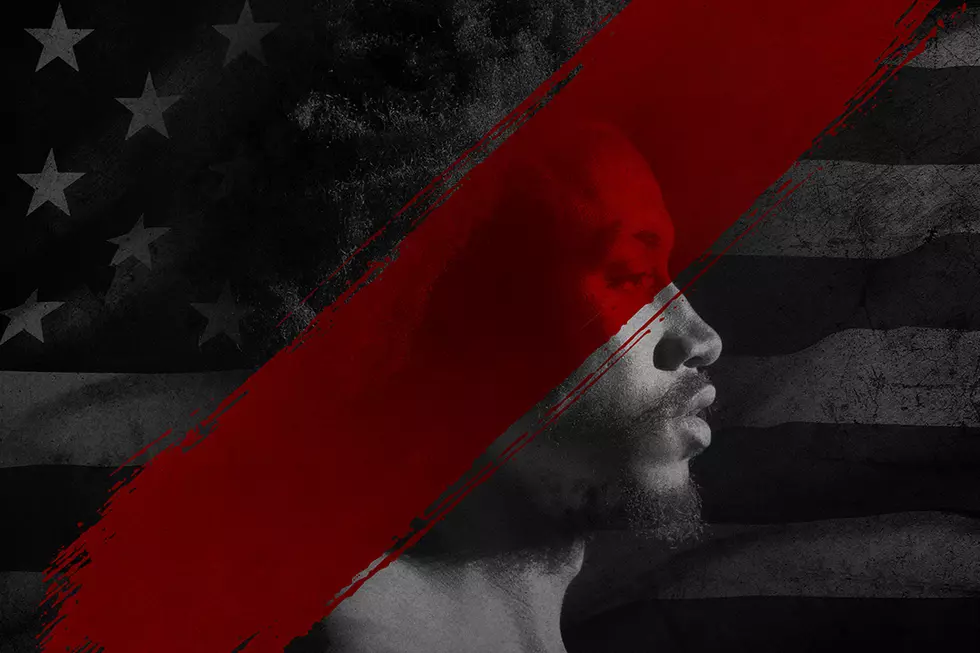 Bobby Sessions Drops 'Rvltn (Chapter 1): The Divided States of AmeriKKKa' EP
Def Jam Recordings
As the EP's title suggests, the project deals with issues of race facing the United States today. "It addresses white suprem­acy, systematic oppression, as well as introspective realizations about the responsibility of becoming a leader," Sessions said. "RVLTN will continue to unfold and evolve throughout upcoming chapters in my quest for viable solutions, black empowerment, and justice. This only the beginning."
On the EP, Sessions dedicates "Like Me" to his slain cousin, James Germon Harper, who was killed by Dallas police in 2012. While "black lives have simply been reduced to hashtags" according to Sessions, he has no plans of stopping his activism in music.
"I have been active­ly speaking out against the killing of unarmed black people by law enforcement ever since my cousin's death ... and I will continue to use my platform to speak out against a problem that negatively affects people all across the world that look like me," the rapper said.
Check out the tracklist and listen to Rvltn (Chapter 1): The Divided States of AmeriKKKa below.
Bobby Sessions' Rvltn (Chapter 1): The Divided States of AmeriKKKa EP Tracklist
1. "Because You Can (Intro)"
2. "Like Me"
3. "Pick a Side"
4. "Politics"
5. "Black Neighborhood" featuring Killer Mike
6. "James Harper Interlude"
7. "One Less"
8. "Unchained!" featuring Zyah
9. "Rvltn" featuring Zyah
See New Music Releases for July 2018