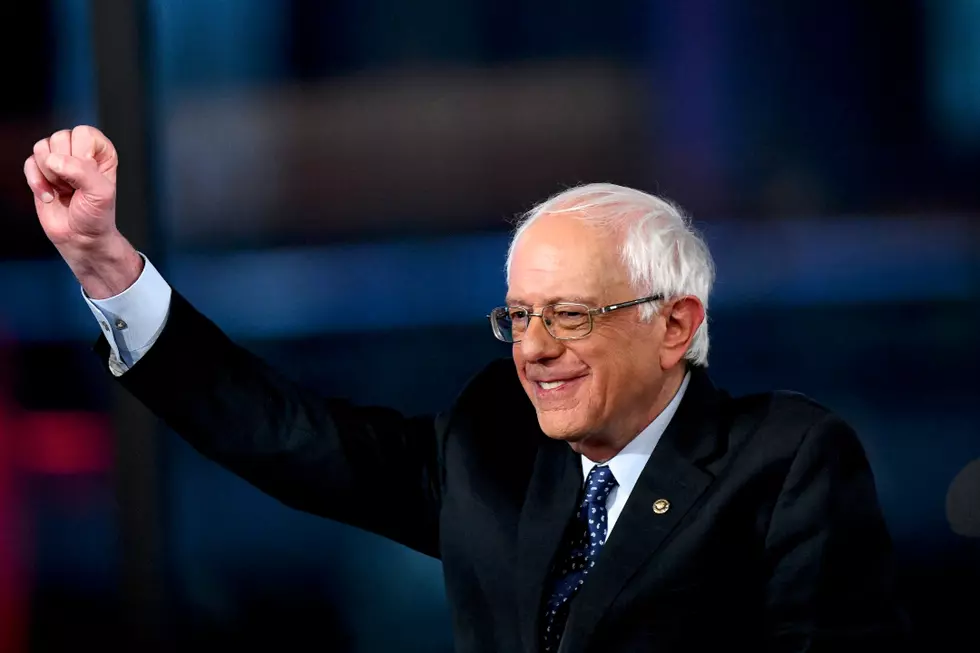 Bernie Sanders Walks Out to Young Thug's "Pick Up the Phone" Verse for Campaign Speech: Watch
Mark Makela , Getty Images
Before he began his campaign speech at Morehouse College in Atlanta on Thursday (Nov. 21), Sanders walked to the stage as the sounds of roaring cheers from the crowd and a familiar song from Travis Scott and Young Thug rang out into the air. The presidential candidate approached the podium as the So Much Fun rapper, who toured the country earlier this year, drops his vocals on "Pick Up the Phone."
Sanders' choice in walk-out songs should be no surprise to his day-one supporters. After he first launched his bid for president in 2016, Sanders was endorsed by numerous rappers across the spectrum like Killer Mike, Bun B and T.I. Since relaunching his presidential campaign earlier this year for the 2020 Elections, Sanders has garnered more support from the hip-hop community like Cardi B.
Back in July, the Bronx rapper met with Sanders to ask him some questions about his overall plans for America if he wins the 2020 presidential election. Bardi revealed in an Instagram post that she got to ask the Senator of Vermont several the questions that fans sent her recently.
"Not me, US. Thank you Senator Bernie Sanders for sitting with me and sharing your plans on how you will change this country," Cardi wrote in her Instagram post. "A couple of weeks ago I asked my followers if you had the opportunity to have a question answered by a democratic candidate what would it be ? I got a lot of submission and selected the most popular questions to get answered. Stay tuned to see how he will fight for economic, racial, and social justice for all. Together, let's build a movement of young people to transform this country."
Watch Bernie Sander walk out to "Pick Up the Phone" below.
Read 10 Wild Stories That Took Place During Hip-Hop Tours