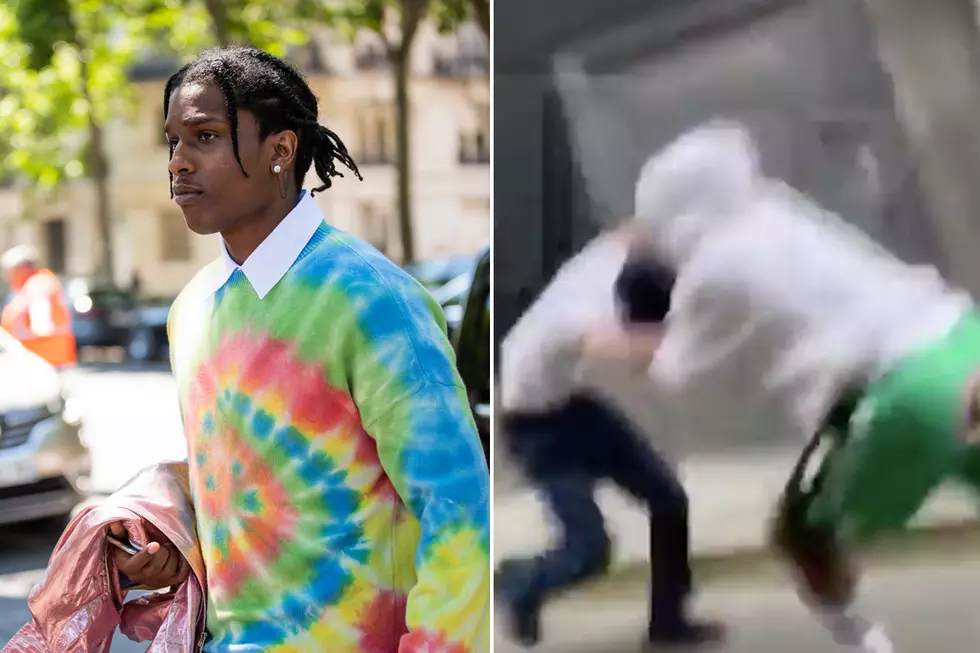 ASAP Rocky Could Be Jailed for Weeks While Authorities Investigate Street Attack: Report
Christian Vierig, Getty Images / TMZ
On Thursday (July 4), TMZ reported that Swedish authorities plan on keeping the rapper in custody for longer than normal while looking into what happened. According to the celebrity news site, persecutors are asking that Rocky and his team be held for two weeks. The standard for someone being held without bail is 72 hours. So, it looks like authorities are paying special attention to this case.
As previously reported, on Monday (July 1), video surfaced that appeared to show Rocky and crew involved in a rumble. The clip starts with Flacko talking with two men who seem to be upset over a pair of broken headphones, which they are blaming on the rapper. They followed Rocky and his crew and things escalated when a woman came forward to accuse one of the local men of sexually harassing her. That's when, witnesses say, Rocky and team put hands on the two men. Video shows the fight in progress. Rocky and crew fled afterward and police later arrived on the scene and took statements from the battered men and witnesses.
On Tuesday (July 2), Rocky came forward to give his side of the story on social media and shared video of what happened before the fight. One clip shows one of the men striking Rocky's security. The same day, Rocky voluntarily surrendered to police for questioning and was taken into custody.
See Photos of Every XXL Freshman Ever Inducted Into the Freshman Class Over the Years