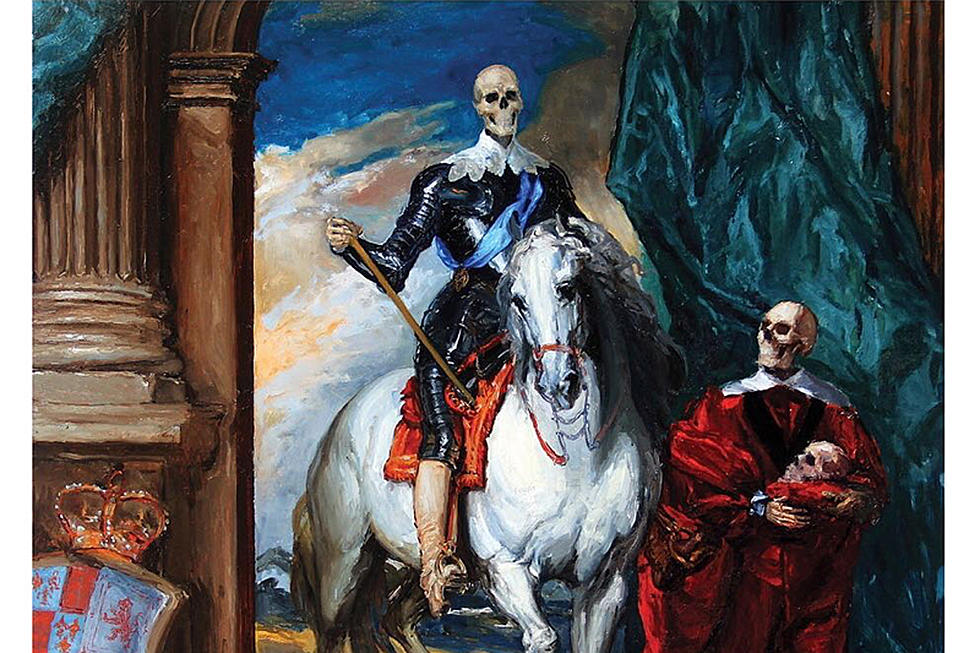 Apathy's New Album 'The Widow's Son' Is on the Way
Dirty Version LLC
Veteran Connecticut rapper Apathy has something new on the way, and dropped a song to celebrate the occasion. His new album, The Widow's Son, will be available on March 2, and will feature his latest track, "I Keep On," featuring two verses from Pharoahe Monch and production from Pete Rock, plus the DJ Premier-produced "The Order."
Apathy sounds crisp on "I Keep On," doling out his slick lyrics easily. "Nobody iller or greater of the vanilla flavor/Resurrection of rap, the rehabilitator," he spits. He then breaks down just how far his lines will go: "I'll spit a verse that'll hit the Earth and drill a crater/Miles deep, styles seep into the core."
Pharoahe Monch doesn't waste any time, cutting right to the point early on. "Let me be totally honest/You wanna know what made me demonic?" he asks, rhetorically. "I made it through Reaganomics for delf... glistenin'/With a pistol to my head listenin' to the Delfonics." He also kills the end of his first verse, spitting, "Fuck it, I'm stuck inside the '90s, still got Pirelli's/Rocked with 2Pac in the bay, not a lot you can tell me/Cock the snub nose put it in your mouth like Akinyele."
On "The Order," boasting a classic head-nodding boom-bap beat replete with Premier's scratches, Apathy delivers his hard-hitting rhymes with lines like, "Won't go on Flex, he can't handle me flowin'/Fuck a bomb, get the sound of a planet explodin'," and "I move like a ninja do, especially in Pumas/Sittin' next to Jesus, starin' skeptically at Judas."
Check out The Widows Son's tracklist and listen to Apathy and Pharoahe Monch's "I Keep On," the DJ Premier-assisted "The Order" and Nottz-produced "Alien Weaponry" below.
Apathy The Widow's Son Tracklist
1. "The Spellbook"
2. "CHAOS"
3. "Never Fall Off" feat. AG & DJ Mekalek
4. "The Widow's Son" feat. Ryu
5. "The Order"
6. "Alien Weaponry"
7. "Hypnosis" feat. Brevi
8. "I Keep On" feat. Pharoahe Monch
9. "A View of Hell" feat. DJ Eloheem
10. "Fist of the North Star" feat. Diabolic & DJ Eloheem
11. "STOMP RAPPERS" feat. M.O.P., Celph Titled & Chumzilla
12. "Legend Of The 3rd Degree" feat. Tone Spliff
13. "Rise and Shine" feat. Locksmith & DJ Mekalek
14. "Obi Wan"
Check Out the 2018 Hip-Hop Music Festivals You Need to See