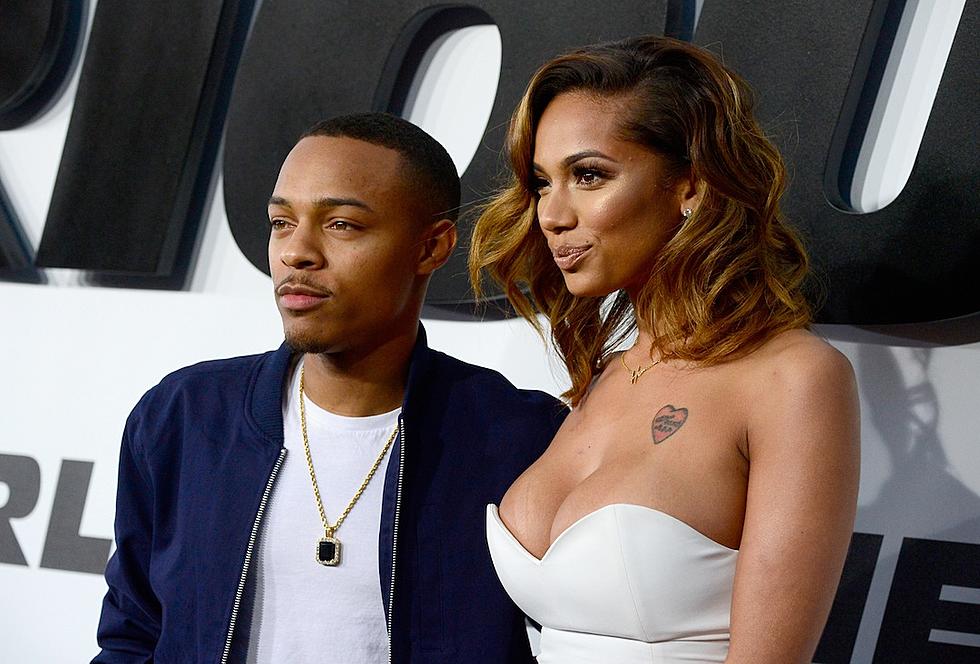 Here's a Timeline of Bow Wow and Erica Mena's Relationship
Frazer Harrison, Getty Images
While in a relationship, Bow Wow and Erica Mena were mostly hush hush about the inner workings of their romance, aside from a few social posts and announcing their engagement in the fall of 2014. However, now that things are dead and gone, details about the former couple's time together are spilling left and right, and frankly, not in such a nice manner. I guess it's safe to say that things didn't end off on the best note.
The couple first started dating in early 2014, when Erica Mena would guest-host on 106 & Park. The two, who at the time were each dating other people, shared an intimate kiss on the show which initially began to spark interest in them as a couple. "Me and Bow kissed, we got in trouble, and after that kiss is when I saw his feelings for me really start to show on that higher level," Erica Mena told Vibe of their early beginnings. From there, Mena popped up at Bow Wow's birthday in March. Photos of the reality star feeding him Ice cream consumed the internet, especially since the rapper's ex, Angela Simmons was also in attendance. For the next few months, the two were seen together but did little to fully confirm that they were official.
Actually, when trying to get it on record that they were in fact dating, Erica revealed an engagement. When on the red carpet for the 2014 BET Hip-Hop Awards that fall, Erica was asked, "Is Bow Wow your boyfriend?," by Jack Thriller of ThisIs50. Mena responded, "He's actually my Fiancé." The couple was plastered in headlines once more.
By late 2014, plans for an April wedding were announced. In March of 2015, Bow Wow broke the internet with photos of his then wife-to-be in a wedding dress. However, the photos ripped from a TV scene and both shot down reports of a secret wedding. In June of 2015, Bow Wow told XXL, "Nah, we are not married yet but it's close. It's definitely getting close. You know everybody is going to hear about it when it happens. That's why we're just kicking back and chillin'. We're good and we're happy. We got a lot of big things to come, together too. It's definitely going to go down this year for sure."
However, by late 2015, the couple announced their split with a wedding never coming to fruition. Since their break-up, nearly a year ago, the couple has repeatedly taken jabs at each other on social media and in interviews. With Mena even recently hinting that Bow has a small package.
As things continue to unfold in the media, check out how it all started with XXL's timeline of Bow Wow and Erica Mena's relationship.