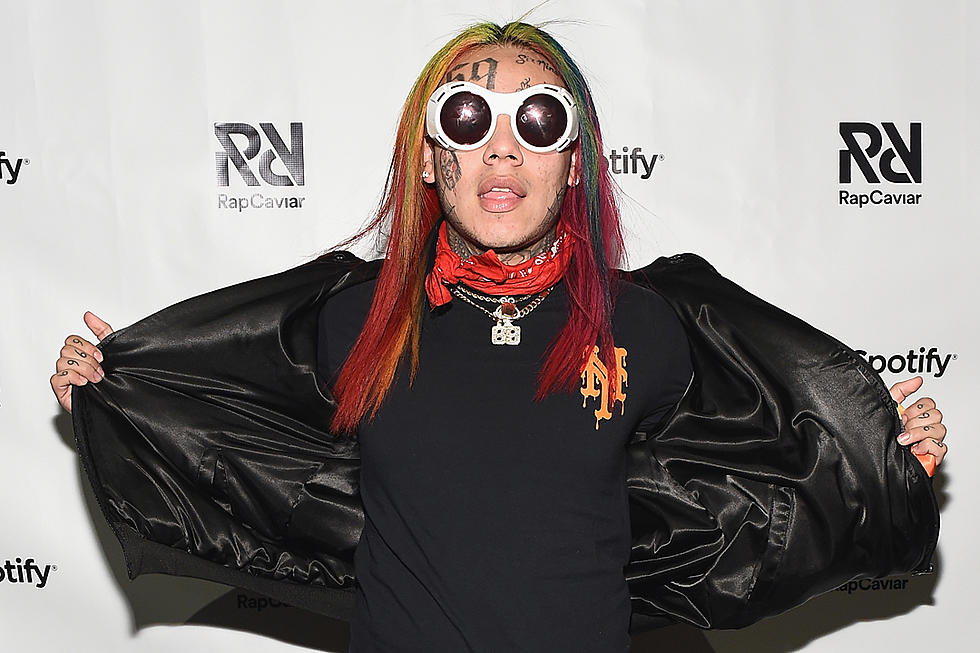 6ix9ine's "Gummo" Goes Platinum
Ilya S. Savenok, Getty Images
There's no denying it, 6ix9ine is lit. Now, he has a platinum single under his belt as the Brooklyn rapper's breakout song "Gummo" has officially been certified by the RIAA.
After being released last October, the song reached gold status on Jan. 11. On March 5, it officially surpassed the platinum threshold. "Gummo" currently sits at No. 28 on the Billboard Hot 100 chart. He also has two other songs on the chart: "Billy" (No. 53) and "KeKe" (No. 90).
6-9 is definitely one of the hottest in the streets, but his ascension has not come without its issues. Besides legal woes, the rapper stays in some beef. Most recently, he drew the ire of The Game who dissed 6ix during a recent show in Europe by calling him a "fake-ass Blood."
He followed up the next day, calling out the NYC artist about his King of New York claims. "This the bum y'all let call himself the king of New York???" Game captioned a pic of a young 6ix9ine. "Frank White only KING OF NY... This really the nigga running round talkin bout he been a blood his whole life ?? This really the niggas running round throwing up blood wit ??? This lil weirdo... Foh nigga."
6ix responded to the taunts by bringing up dirt about the Compton MC. "When u was 21 u was crying over a bitch," he captioned a screenshot of Game on the show Change of Heart from year's ago. "I BEEN GANGBANGIN AS A YOUNGIN. U worked out and got 'tuff' and turned blood. LOL."
6ix9ine's debut mixtape Day69 currently sits at No. 10 on the Billboard 200 after dropping in February.
See 33 Rappers With Wild Neck Tattoos