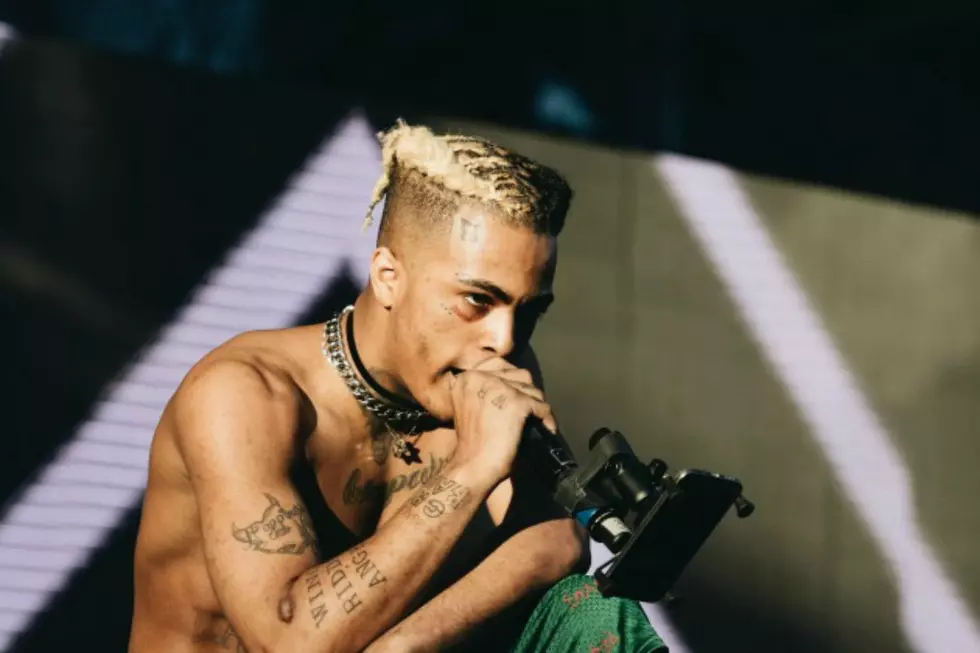 XXXTentacion Releases New Song "#ProudCatOwner #IHateRappers #IEatP!*?y"
@theinfamousjc
Out on bail, fresh out of jail, and XXXTentacion is putting out fresh tracks already. The South Florida rapper just dropped the new song, "#ProudCatOwner #IHateRappers #IEatPussy."
Produced by Ronny J, the bass on the song is so heavy it adds a peculiar distortion to the soundscape. XXX goes hard over the instrumental, switching up his voice inflection throughout the track and belting out lyrics like, "Oh big deal/All you're saying/I reply like are you playing/Slurp on pussy like Low Mein/I'm Progressive like Flo, man/That bitch knocking on my fucking door, man/My body teasing like G.I. Joe, man/Feds on these pussies on fucking low, man/Kim Jong Un to the fucking flow, man."
We should be getting more tunes from the "Look at Me" rapper soon. "IM JUST GETTING STARTED HAHAHAHHAHAHHAHAHHAHAHHAHAHHA," he wrote in the description of the song on SoundCloud.
XXXTentacion will have plenty of time on his hands now that he is on house arrest. He was recently hit with a total of 15 felonies in relation to his upcoming trial for domestic abuse. X was initially set to go to trial for the incident earlier this month, but was levied the additional charges, jailed and had his trial date pushed back.
All of the additional charges have to do with witness tampering and witness harassment, as prosecutors believe he may have coerced the woman he allegedly assaulted into retracting her statement. He was released on bail on  Dec. 20. His next court date is on Jan. 24, 2018.
Listen to XXXTentacion's #ProudCatOwner #IHateRappers #IEatPussy" below.
See 50 of the Best Hip-Hop Projects of 2017