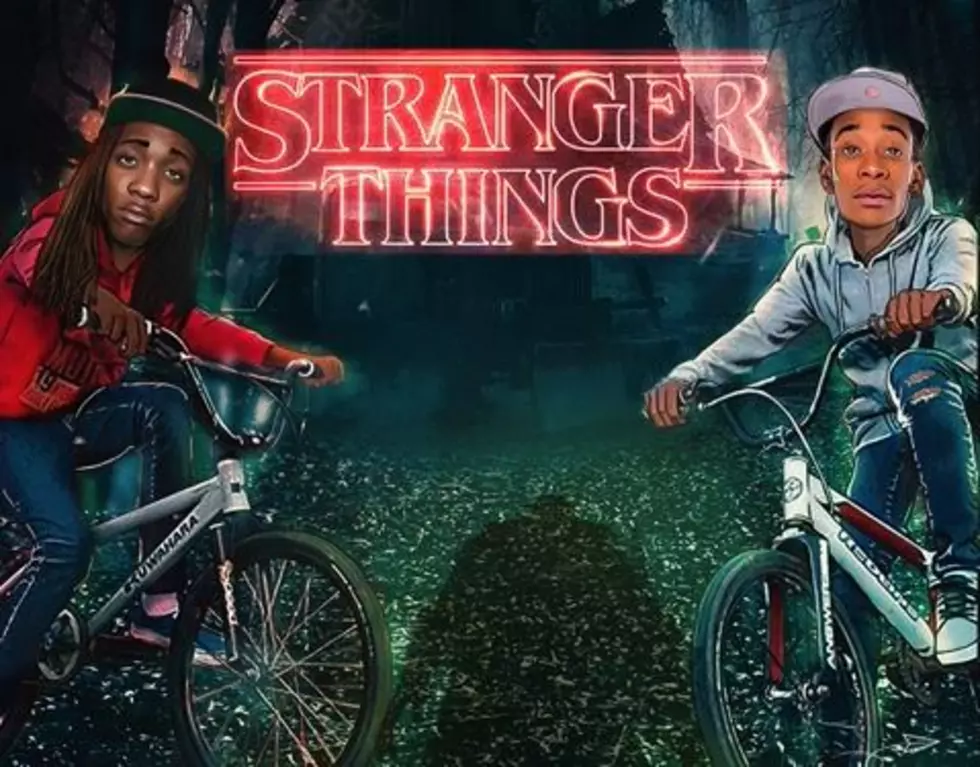 Wiz Khalifa Drops "Stranger Things" Track With J.R. Donato
SoundCloud
Wiz Khalifa is one of the many people watching Netflix's hit show Stranger Things. The Taylor Gang leader got inspired by the new program to create his own song called "Stranger Things" featuring J.R. Donato.
You won't hear Wiz Khalifa rapping about characters or plot points from the sci-fi/horror series though. Instead, the Pittsburgh rapper focuses on the people around him. Wiz rhymes about watching former friends become strangers. While others may be switching up, Wiz makes it clear that he is still the same man he has always been.
"Them niggas talk about what they doing but they moving slow/While I'm knee deep in the game, Mr. Doing Mo/This is the part where the teacher becomes the student/And you start to realize I'm the youngin' you need to move with," he raps on the second verse.
Wiz Khalifa's latest song dropped just a few days after he debuted his Kiccin It at the Crib web series. The rapper bought a new camera and decided to put it to use by filming this video blog for his fans. The first episode featured Wiz showing off his Beverly Hills home to the viewers.
The inaugural episode of Kiccin It at the Crib also included a small update on Wiz Khalifa and Currensy's 2009 project. The "See You Again" MC said Spitta was coming over during the day it was filmed to finish up the highly anticipated collaboration.
133 Rapper-Launched Record Labels From the Past and Present