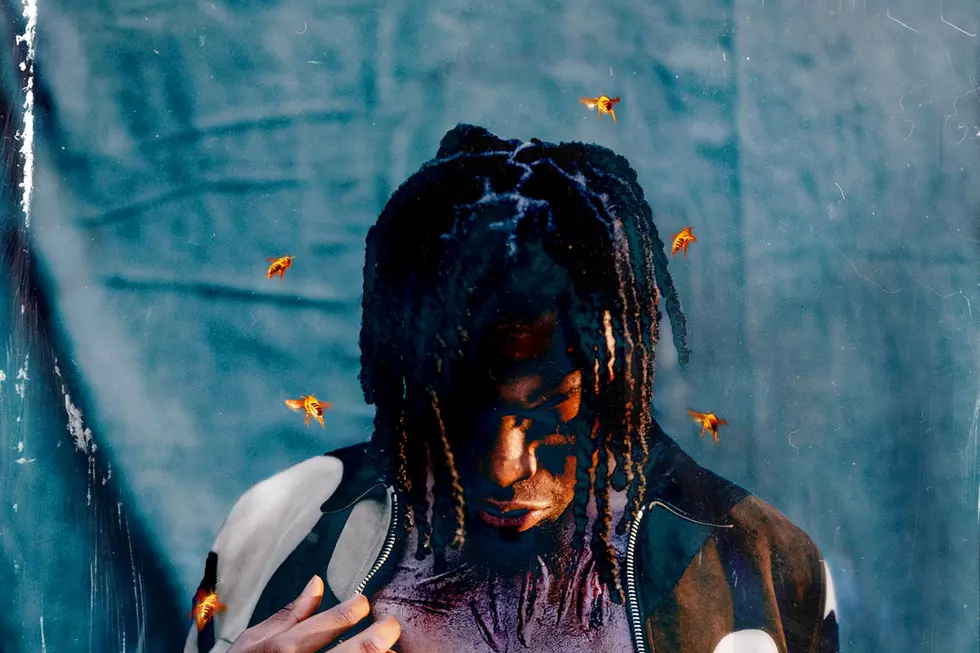 Warhol.ss Shares Release Date for Debut Album 'Chest Pains'
Warhol.ss / EMPIRE
The number of days left until the release of Warhol.ss' debut album, Chest Pains, is winding down.
The rapper shared on Twitter that the project will be dropping on Nov. 14. "#CHESTPAINS 11.14 preorder now," he tweeted.
On Tuesday (Oct. 16) Warhol revealed that he was finished working on his debut project. "Chest Pains is done," the rapper tweeted. The 13-track album features UnoTheActivist, Rico Nasty, Lil Duke, HoodRich Pablo Juan and Drugrixh Peso. Production credits range from Kenny Beats, Leftbrain, Matt Dumas, Cashmoney AP, Staccato, DTB, Harry Fraud and Murda Beatz.
Murda Beatz, who has worked with artists such as French Montana, Quavo, Gucci Mane, Drake, PartyNextDoor, Nicki Minaj and Lil Yachty, is assisting on Warhol's "Mia."
Prior to the announcement of his upcoming debut, the rapper teamed up with producer Danny Wolf for the song "Balance." Warhol also released his Where's Warhol? EP in September. The seven-track project includes appearances from Rich The Kid and Jay Critch, as well as production from Staccato and ArnoldIsDead.
Check out Warhol.ss' announcement and the Chest Pains production credits below.
Warhol.ss' Chest Pains Album Tracklist and Production Credits
1. "Lifestyle" (Intro) (Produced by DTB)
2. "Bird's Nest" (Produced by Kenny Beats)
3. "Harry Cash" (Produced by Harry Fraud)
4. "War Ready" featuring UnoTheActivist (Produced by Staccato)
5. "Mia" (Produced by Murda Beatz)
6. "Switch Locations" (Produced by YB Beats)
7. "Bonus" (Produced by Leftbrain and Matt Dumas)
8. "Keep Heat" featuring Rico Nasty (Produced by Kenny Beats)
9. "Options" (Produced by Rawbone)
10. "With Ease" (Produced by Cashmoney AP)
11. "For What" featuring Drugrixh Peso (Produced by Left Brain and Matt Dumas)
12. "Do What I Want" featuring Lil Duke and HoodRich Pablo Juan (Produced by Staccato)
13. "Red Night" (Produced by Left Brain and Matt Dumas)
See Every Hip-Hop Song That Topped the Billboard Hot 100 in 2018