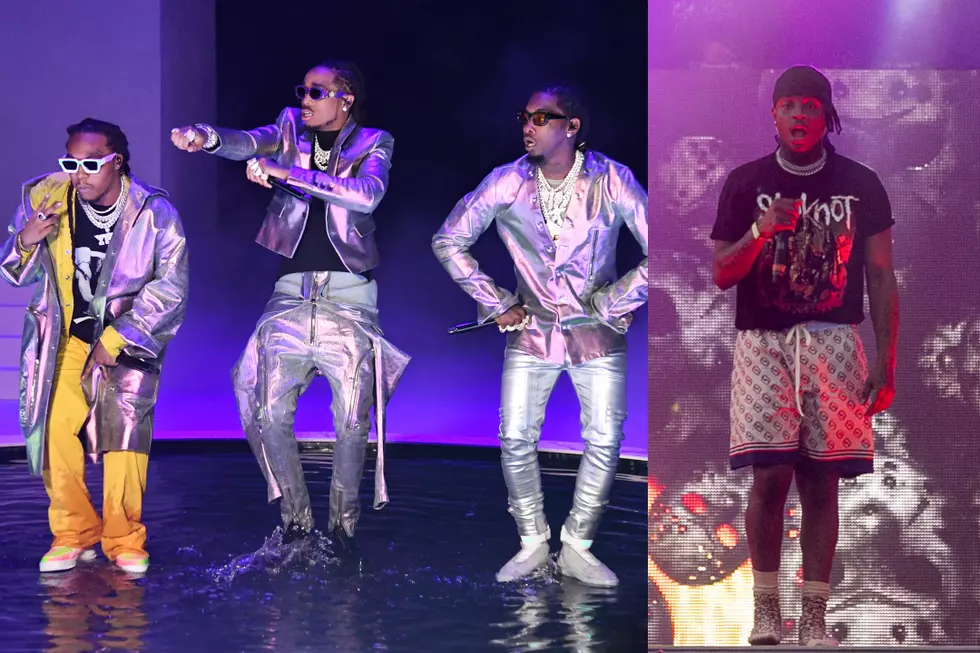 June 2021 New Music Releases
Kevin Mazur / Johan Johannesson, Getty Images (2)
Summertime is nearly upon us. And with the warm weather comes more new music to heat up the streets.
Following a three-year album hiatus, the Migos return with their new Culture III album on June 11. The Atlanta trio haven't dropped a studio LP since January 2018's multiplatinum-selling Culture II and are looking to make a big comeback. The group has been teasing the project for what seems like years, keeping the buzz going with songs like "Need It" featuring YoungBoy Never Broke Again, "Taco Tuesday," and "Racks 2 Skinny." After teasing the finalization of the album in early May, they officially announced the new LP's release date on May 17 via social media.
The following statement was released earlier this month by the Migos through their label Quality Control Music, located in Atlanta Ga., in response to questions about Culture III. "June 11. We're back," the post read. The announcement came three days after Quavo, Offset and Takeoff delivered the LP's newest banger, "Straightenin." CIII will complete the album trilogy and is the "last chapter," according to Offset.
Also returning from a long break to drop a new project in June is Ski Mask The Slump God. Fans have been patiently waiting for Ski to release new music for three years. His last offering was his debut album, Stokeley, in November of 2018. The lauded effort climbed to a No. 6 position on the Billboard Hot 100. The wait will soon be over with the South Florida rhymer revealing on May 14 that he would be putting out a new mixtape called Sin City. "Sin City The Mixtape Dropping In June," he announced on Twitter. The mixtape is the follow-up to Beware the Book of Eli, which also dropped in 2018.
Check out more new music releases from Gucci Mane, Smoke DZA, Larry June, The Cool Kids and more below.
See June 2021 New Music Releases
Migos, Ski Mask The Slump God and more.