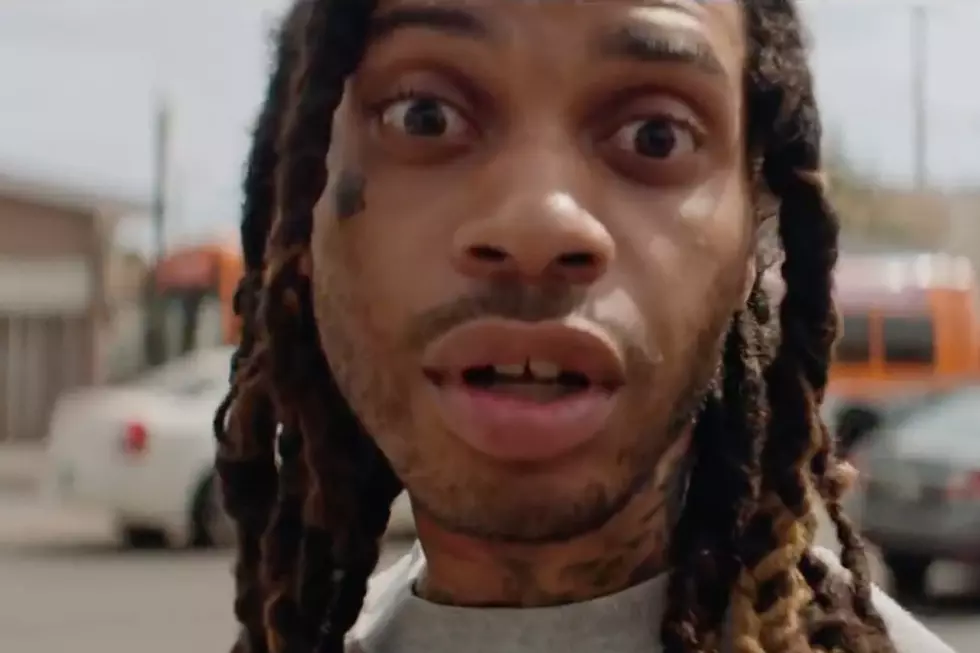 Valee Stars in a Movie in "Womp Womp" Video With Jeremih
ValeeVevo via YouTube
Valee finds himself in the middle of a movie in his cinematic new visual for "Womp Womp," a Jeremih-assisted banger that dropped last month.
In the Hebru Brantley-directed video, the Chicago rhymer is the star of a movie called Womp Womp, which finds Valee running a series of errands. At the very beginning of the flick, we see a list of DVD chapters hovering above Valee's bed, with some of the chapters being named, "Heist," "Getaway" and "Credits." This gives a bit of context as to why the story of the visual is a scattered one that jumps between chapters with little warning. Without giving too much away, Valee ends up going on a little adventure that involves police, and toward the end of it, Jeremih finally shows his face.
"With all the music I've been doing, I don't get many comparisons," he said at the time. "So that lets me know I'm working hard. But I did see a tweet yesterday that said, 'Valee is the Young Thug of Chicago.' People in Chicago call me the prince of rap—or trap—sometimes. I've never been compared to a Drake or anything like that. I did see a text from Drake. 'Ye showed me Drake likes my music, so that's pretty good."
Check out Valee's new video for yourself below.
See 20 of Your Favorite Rappers Naming Their Favorite Rappers