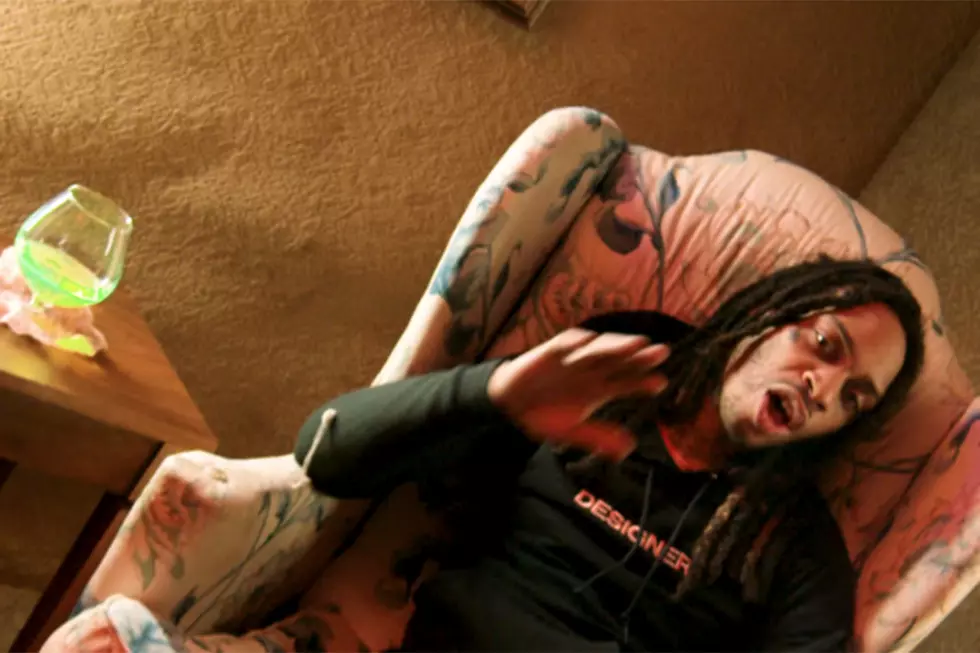 Valee Throws the Ultimate Rager in New "Juice and Gin" Video
Valee via YouTube
Valee doesn't seem to be letting his foot off the gas anytime soon. Fresh on the heels of dropping off the stirring visual for "Loading," the Chicago phenom has returned to continue the streak with a brand new video for his latest effort "Juice and Gin."
In the NEWTRASH-directed clip, we find Valee at the center of an other-worldly party taking place at an artsy loft space. As the rapper is backed by his entourage, he finds himself in the midst of women sporting dominatrix-like accessories as well as glowing bottles and goblets of the presumed juice and gin.
"My bitch ass is smooth like Reposado, I hang with Mexicanos/Never wanted a condo, ain't got the windows or condos/Alloy 5-blade Vellanos, no tire shine, leave that dry, dry," he spits on the Good Job, You Found Me standout track.
The new visual arrives ahead of Valee supporting his G.O.O.D. Music president Pusha-T on the road for the Daytona Tour, beginning next month. The nearly two week trek is slated to kick off on August 3 and will run through the entirety of the month into September. Valee and King Push are also to be joined by burgeoning New York artist  Sheck Wes as they make pitstops in St. Louis, Chicago, Detroit, Cleveland, Houston, San Antonio, Los Angeles and more.
Get into the radioactive visual for Valee's "Juice and Gin" below.
See New Music Releases for July 2018