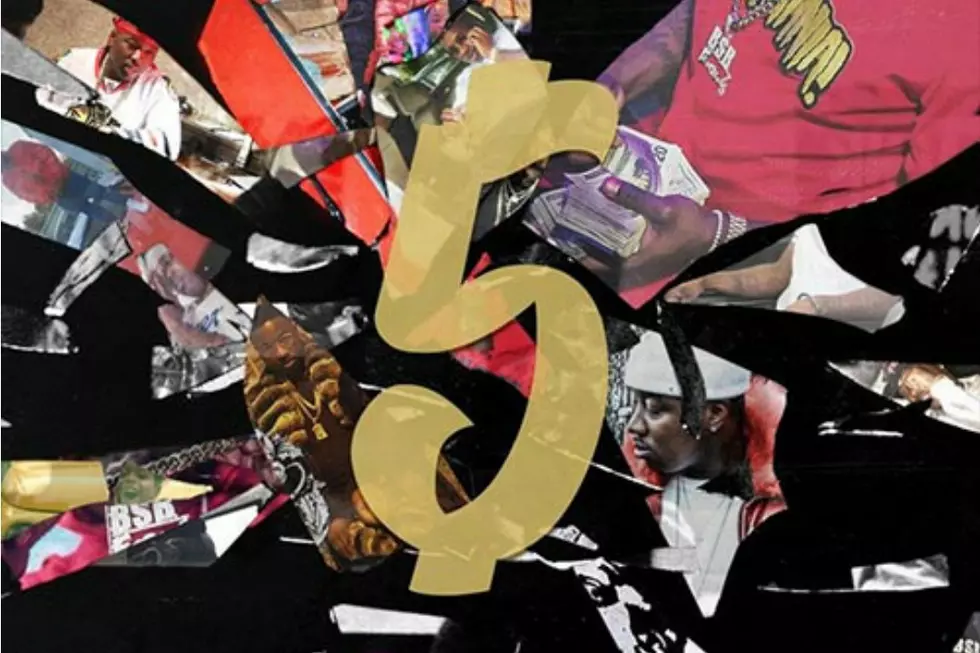 Stream Troy Ave's 'White Christmas 5′ Mixtape
BSB Records
Troy Ave's holiday tradition continues. This past Christmas, the Brooklyn rapper pulled up to the internet with White Christmas 5, the fifth installment in his famed mixtape franchise.
Appropriately enough, Troy Ave's latest begins with a snippet from a news story reporting on his shooting almost exactly a year ago. It was his second time being shot in less than eight months. Interestingly, this is the same sort of intro 2Pac used on his Me Against the World album 22 years ago. He also dropped a project called Nupac this past spring. Is it safe to say he's feeling like 'Pac?
The new tape checks in at 11 tracks. Troy announced the dropping of the new project with an Instagram post. "Let's Go! 🗣if they praying on my downfall, they better get some knee pads," he wrote in the caption.
If you've been listening to Troy Ave for a while now, you probably won't be surprised by much on his newest effort. He's still got an underrated knack for melody, some in-your-face disrespectful street bars and the dope boy savvy. In other words, if you're a fan, you'll probably like this.
Listen to White Christmas 5 for yourself below.
Troy Ave's White Christmas 5 Tracklist
1. "News (Intro)"
2. "2 Legit 2 Quit"
3. "Not By Accident (Interlude)"
4. "Even With You"
5. "Married to the Game"
6. "Downfall"
7. "Proud of Me"
8. "She Don't Want You" Feat. Harvey Harv
9. "In the Hood"
10."Paper" Feat. Sammy Gambino
11."Prayer (Outro)"
See 22 Hip-Hop-Related Police Raids