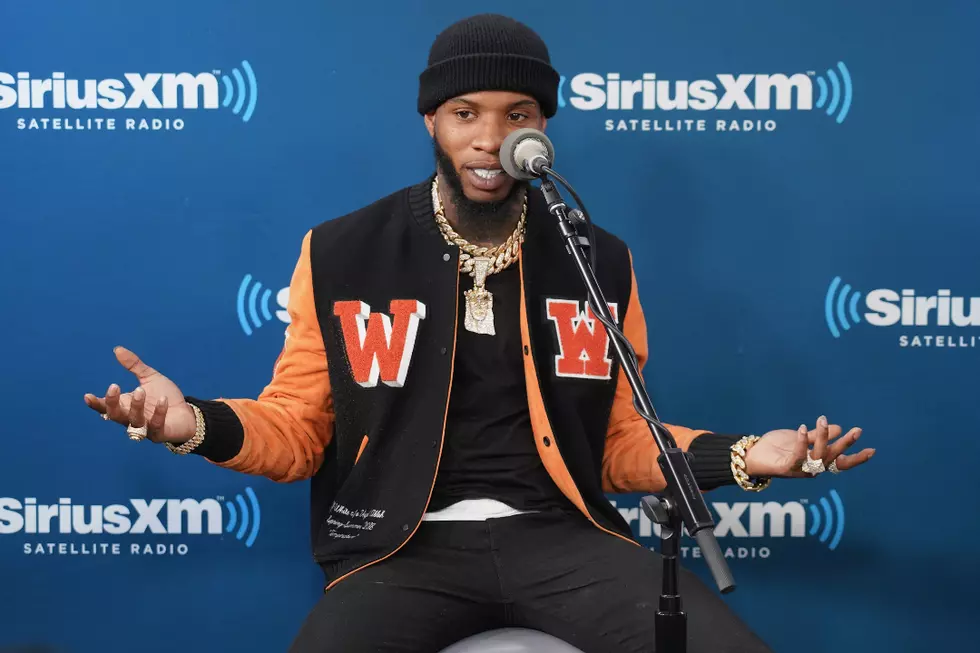 Tory Lanez Gets Into Fight With Fan at Toronto Show
Cindy Ord, Getty Images
Things got messy during Tory Lanez's tour stop in Toronto last night (July 4). Footage from the concert appears to show the "Shooters" rapper throwing several punches at a person in the crowd.
The exchange went down in between songs while Lanez walked on the raised hands of fans. During the stunt, he stepped down into the audience and began wailing on an individual standing near the front of the stage.
Tory's target can't be seen in clips of the incident, so it's unclear what prompted the outburst. After separating from the fan, he said into the microphone, "I told a nigga ... fuck. Yo, hands up." The show apparently proceeded as planned.
The crooner, born in a Toronto suburb, is currently touring North American in support of his March album Memories Don't Die. He's done the crowd-walking thing before, so it's unfortunate that the trick went south during his hometown pit stop.
At an earlier tour date, Lanez paid tribute to XXXTentacion with a moment of silence and a performance of the slain rapper's song, "Look At Me." The show run wraps next month in Birmingham, Ala. on Aug. 11.
You can watch video of the altercation below.
47 Hip-Hop Artists Who've Gone Gold in 2018